"Calgary"–New Bon Iver Release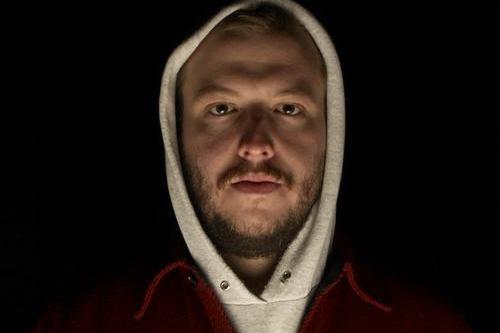 Bon Iver took the indie world by storm a few short years ago.  Since then they've issued the "Blood Bank" EP and deferred a sophomore album release, while spending some quality time collaborating incessantly with the likes of St. Vincent, Feist and, more recently, GAYNGS.
Comes now Calgary, the first sampling of their forthcoming, eponymously-titled sophomore album that is due out June 21 on JagJaguar.  The song starts off with Justin Vernon's (Peter) Gabriel-esque vocals in synth and guitar wash a la "For Emma."  But then the song gradually accelerates, taking flight at 1:52.  And at and beyond 2:34 there is euphoria in sound.  Complexity and drums that drive.  And the lyrics entice (particularly the first and last stanzas).  "Don't you cherish me to sleep."  Indeed.
Though just one song, Calgary confirms the rumors seeping out that Vernon brought in an orchestra for the album and that he had filled the new album with layers and layers of instruments and complexity, taking the band's sound to an entirely new level.
Judging from Calgary, Bon Iver chose to evolve rather than merely recreate "For Emma."  Sounds to our ears a very positive step.
You can check it out below and download it HERE.
Bon Iver–Calgary
[audio:http://www.thelefortreport.com/blog/wp-content/uploads/Bon-Iver-Calgary.mp3|titles=Bon Iver — Calgary]
"don't you cherish me to sleep
never keep your eyelids clipped
hold me for the pops and clicks
I was only for the father's crib
hair, old, long along
your neck onto your shoulder blades
always keep that message taped
cross your breasts you won't erase
I was only for your very space
hip, under nothing
propped up by your other one, face 'way from the sun
just have to keep a dialogue
teach our bodies: haunt the cause
I was only trying to spell a loss
joy, it's all founded
pincher with the skin inside
you pinned me with your black sphere eyes
you know that all the rope's untied
I was only for to die beside
so it's storming on the lake
little waves our bodies break
there's a fire going out,
but there's really nothing to the south
swollen orange and light let through
your one piece swimmer stuck to you
sold, I'm Ever
open ears and open eyes
wake up to your starboard bride
who goes in and then stays inside
oh the demons come, they can subside"