February, 2011 Archives
by Lefort in Music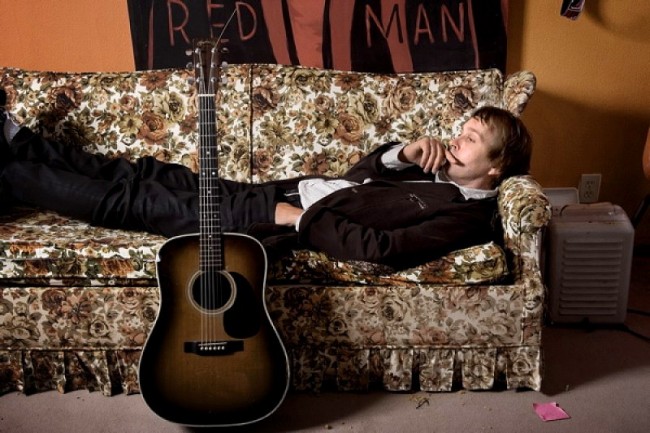 We have been long-time fans of Chuck Prophet, dating back to his days in the early psych-Americana band, Green on Red.  From this foundation, Prophet has evolved and become one of our better songwriters, praised by both critics and fellow songwriters (Lucinda Williams selected his song, No Other Love, for her "Artist's Choice" record).   In addition, he plays a mean electric guitar and has been the producer on many fine records.  He can be a little too straightforward musically for some, but if you appreciate great songwriting and delivery, he's your man.  We caught him live a while back at a Tales from the Tavern show at the Maverick Saloon in Santa Ynez. To put it simply:  Prophet kills live.  Now you too can catch him when he comes to the Lobero Theater, courtesy of Sings Like Hell, on February 19th (a Saturday).
With respect to his current events, for a recent interview discussing Prophet's latest tour in which he and a colleague performed the entirety of The Clash's seminal "London Calling" album, go here. Now that's a funny lad.  Also check out his website here (one of the smartest and funniest around). And finally, check out a few of his great songs below.
Chuck Prophet–No Other Love
Prophet has said this about the song:   "I involuntarily wrote this song in a hotel during a commercial break in one sitting … top to bottom! All three chords and two lines or whatever it is. We were 'rehearsaling' some stuff and setting up mics to record demos at Pigshead Studio/Rehearsals. It was so cold that day in that cement bunker of a studio, I can remember seeing my breath in front of my face. Tim Mooney surreptitiously recorded us running it down. Not the first take: he actually recorded us learning it. That's why it takes so long for the band to come in. They're pretty quick – by the time we're two verses in, key change and all, they got all three of the chords in the right order. No point in trying to recreate that crime scene or write a second verse for that matter … not that I didn't try in vain. We later recovered the original multi-track cassette it was first captured on and Greg Liesz and I over-dubbed onto it in my living room. Hats off to Tim Mooney for rolling the tape. Now that's production! And props to Jason Borger, who charted the beautiful string arrangement."
This song and the above description are proof that musical magic can ensue at any time.
Audio clip: Adobe Flash Player (version 9 or above) is required to play this audio clip. Download the latest version here. You also need to have JavaScript enabled in your browser.
Chuck Prophet–Would You Love Me
One of our favorites, this song provides a good example of his use of both pathos and bathos in the lyrics of his songs.   We love the opening lines:  "Sittin' in a movie, and I'm staring at the screen/They're dragging Jesus from the town/It don't look good to me."
Audio clip: Adobe Flash Player (version 9 or above) is required to play this audio clip. Download the latest version here. You also need to have JavaScript enabled in your browser.
Chuck Prophet–Small Town Girl
Prophet has said this about this song's inspiration:  "Every time you blink, every time you rest your eyes, there's another new crop of tragedies off the bus." With a simple guitar riff, backing vocals from his wife, Stephanie Finch, and stacatto percussion, Prophet gently delivers this song of innocence.
Audio clip: Adobe Flash Player (version 9 or above) is required to play this audio clip. Download the latest version here. You also need to have JavaScript enabled in your browser.
Chuck Prophet–Doubter Out of Jesus
Just so you understand that he's not limited to balladry, check this rocker out.  Prophet has said this about the song: "Doubter Out of Jesus (All Over You)" is a kind of electro-punk blues produced with digital keyboard, drum machine and a couple guitars plugged directly into the board.  I love guys like Alan Vega, Alex Chilton, Mink DeVille…guys who've been able to take classic Brill Building pop and deconstruct it."
Audio clip: Adobe Flash Player (version 9 or above) is required to play this audio clip. Download the latest version here. You also need to have JavaScript enabled in your browser.
Chuck Prophet–Talkin' New Kingdom
Another rocker of sorts.  Again, the opening stanza is classic Prophet:  "Well life is for the living, and death is for the birds/Hell is for children, or so I have heard."  While a little too bluesy in general for our tastes, we like the production values and tale.
Audio clip: Adobe Flash Player (version 9 or above) is required to play this audio clip. Download the latest version here. You also need to have JavaScript enabled in your browser.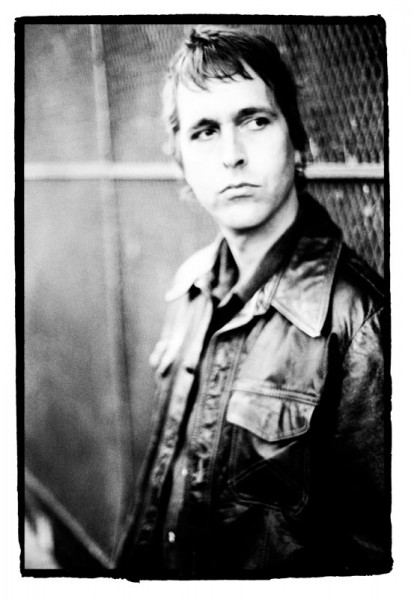 by Lefort in Music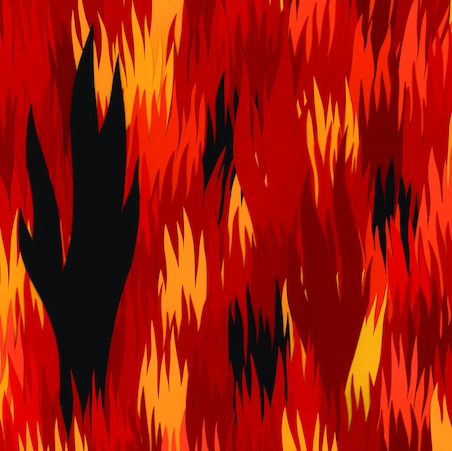 Bright Eyes:  you either love 'em or hate 'em.  There don't seem to be any inbetweeners.  For those of us that love 'em, exciting times are upon us.  The band (consisting of permanent members Conor Oberst, Mike Mogis and Nathaniel Walcott), is set to release its seventh proper record, "The People's Key," on February 15th on Saddle Creek.  The band will begin a tour in support of the new record that will bring them to the Fox Theaters in Pomona and Oakland in mid-April. We highly recommend you attend.  We've seen the band live at the Arlington and at the Santa Barbara Bowl (a magical night in the mist), and caught Oberst and Mogis in Mothers of Folk at the Granada (the best show of 2009).  And of course we've caught Conor in his various solo-esque permutations in LA and Santa Barbara (most recently in October at Soho).  We have never been disappointed by any of these shows.  Oberst doesn't hide his humanity on record or live, which galls many, but we appreciate his unceasingly passionate delivery and art.
This is Bright Eyes' first record since 2007's "Cassadaga" and, after a few listens, the "time off" (Oberst never seems to take time off from writing and touring) seems to have served them well and enabled them to venture out and improve upon Cassadaga.   The new record has new sound textures and influences (added to the usual strong melodies and delivery), and Oberst seems lyrically older and wiser, focusing on larger concerns (omnipotent love, spirituality, the cosmos, etc.).  As usual, his lyrics are amongst the best in indie rock.
Prior to the record's release you can listen to the record in its entirety at NPR.  And you can download two songs from the record at Saddle Creek.
Below is "The Peoples' Key" track list, two new songs from the record, Shell Games and Haile Selassie, and a short video on the physical making of the new record (might have to get us one of those red vinyl versions!).
Track list for "The People's Key":
1 Firewall
2 Shell Games
3 Jejune Stars
4 Approximate Sunlight
5 Haile Selassie
6 A Machine Spiritual (In The People's Key)
7 Triple Spiral
8 Beginner's Mind
9 Ladder Song
10 One For You, One For Me
Additional Bright Eyes players on The People's Key: Andy LeMaster, (Now It's Overhead), Matt Maginn (Cursive), Carla Azar (Autolux), Clark Baechle (The Faint), Shane Aspegren (The Berg Sans Nipple), Laura Burhenn (The Mynabirds) and Denny Brewer (Refried Ice Cream).
Bright Eyes–Shell Game
Audio clip: Adobe Flash Player (version 9 or above) is required to play this audio clip. Download the latest version here. You also need to have JavaScript enabled in your browser.
"Took the fireworks and the vanity
The circuit board and the city streets
Shooting star, swaying palm tree
Laid it at the arbiter's feet
If I could change my mind, change the paradigm
Prepare myself for another life
Forgive myself for the many times
I was cruel to something helpless and weak
But hear it come, that heavy love
I'm never going to move it alone
Here it come, that heavy love
Tag it on a tenement wall
Here it come, that heavy love
Someone got to share in the load
Here it come, that heavy love
I'm never going to move it alone
I was dressed in white, touched by something pure
Death obsessed like a teenager
Sold my tortured youth, piss and vinegar
I'm still angry with no reason to be
At the architect who imagined this
For the everyman, blessed Sisyphus
Slipping steadily into madness
Now that's the only place to be free
But hear it come, that heavy love
You're never going to move it alone
Here it come, that heavy love
Tattooed on a criminal's arm
Here it come, that heavy love
Someone got to share in the load
Here it come, that heavy love
You're never going to move it alone
No, I don't want to play
It's a shell game, it's a shell game
Distorted sounds on oscilloscopes
Distorted facts, I could never cope
My private life is an inside joke
No one will explain it to me
We'll be everything that we ever needed
Everyone, on the count of three!
Everyone, on the count of three!
All together now!
Hear it come, that heavy love
We're never going to move it alone
Hear it come, that heavy love
Playing as the cylinder rose
Hear it come, that heavy love
I only want to share in the load
Hear it come, that heavy love
I'm never going to move it alone."
Bright Eyes—Haile Selassie
We'll have to give this one a few more listens to attempt to gain the meaning of the song and make the connection to Selassie (the Ethiopian Emperor who Rastafarian Jamaicans believe, despite Selassie's protestations to the contrary, to be a new Messiah–as we have said before:  Haile Unlikely!!).  We hear the "one drop" reference to reggae's bottom line and the "bubbling" of the Jamaican music.  We may end up just deciding to focus solely on the lines "One Love!", but it's a compelling song.
Audio clip: Adobe Flash Player (version 9 or above) is required to play this audio clip. Download the latest version here. You also need to have JavaScript enabled in your browser.
"Pilgrim across the water
We are the same, brother
Hitchhiking back to Zion
Holding our tears as we flip the album
What if this leads to ruin?
You got a soul, use it
All this despair forgiven
Rolling away on a wheel of sevens
Seems like the Queen of Sheba
Voice through a blown speaker
One drop and bubbling Leslie
Calling me home like Haile Selassie
Pilgrim beside the fire
Its been a long winter
We got a lot in common
Cover our heads as they split the atom
All of our days are numbered
I take in some comfort in knowing the wave has crested
Knowing I don't have to be an exception
Children they fill the bleachers
One is the next Caesar
Keep all their minds collected
Until it comes
Until it comes
Hide the Omega day
In plain sight
Too good to be true
I've seen stranger things, man
I've seen that tree of smoke
Yeah I've seen stranger things happen,
Happen before
Pilgrim upon the mountain
Bare foot and still climbing
Filling the book of hours
Day after day in the filth and squalor
We are the chosen people
Safe from the next evil
One Love! Magnetic memory
Reel after reel, spinning within me
I had the wildest dream last night
I was swimming with you in that cenote the Heavens made with black fire
Just woke up too soon
I've seen stranger things, man
I've seen that tree of smoke
Yeah, I've seen stranger things happen,
Happen before
I've seen stranger things, man
I've seen that tree of smoke
Yeah, I've seen stranger things happen,
Happen before"