Check Out Brooklyn-Based Blue Foundation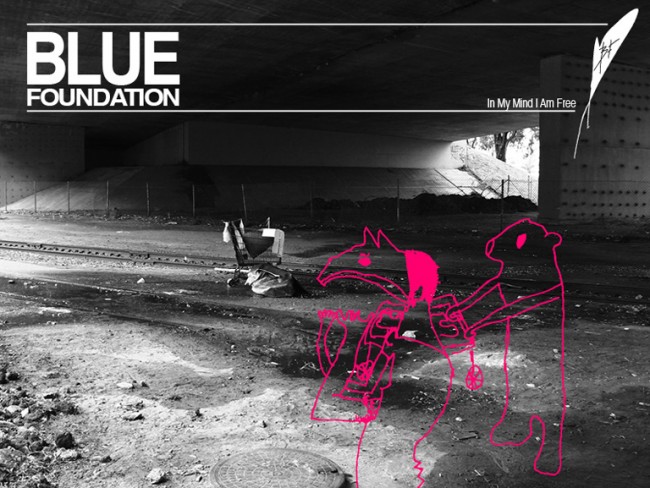 The musical Victoria Falls continues unabated.  We find ourselves posited in a post-Pro Tools world in which every musically-inclined Tom, Dick and Harrieta has (thankfully) been empowered to inscribe their music in the digital realms, let's just be candid here: there is no way to know it all Mr. Know-It-All.  Worthy music shoots past, left and right, unapprehended.
Take, for example, the recently unearthed Blue Foundation.  According to the "foundation's" PR, the Danish-Brooklyn group "explores the porous borders between electronica, industrial, and dream pop, with influences from shoegaze, folk, turntablism, electronica, alternative classical music, film noir and contemporary music."  Unbeknownst to us their music has appeared on the soundtracks for Twilight, Miami Vice, The OC-Show, So You Think You Can Dance, and elsewhere.  And it turns out that last year its ringleaders, Tobias Wilner and Bo Rande, released Blue Foundation's fifth (fifth!) album, In My Mind I Am Free enlisting various guest vocalists (Mew's Jonas Bjerre, British singer/songwriter Findlay Brown, Bichi/Ghost Society chanteuse Sara Savery, and Japanese artist Cokiyu).  Who knew?  The group has now released last year's album remixed as In My Mind I Am Free Reconstructed.
What finally looped us in was Blue Foundation's captivating song Lost (with Ms. Savery's vocals) off last year's album.  Check out a very inventive fan-made video for the song below, and then just for fun you can check out the acappella vocal tracks below it.  The group has also worked with Sun Kil Moon's/Red House Painters' Mark Kozalek, and you can listen to their collaboration on Watch You Sleeping HERE.