Amen! Thom Yorke Releases New Album "Tomorrow's Modern Boxes" via BitTorrent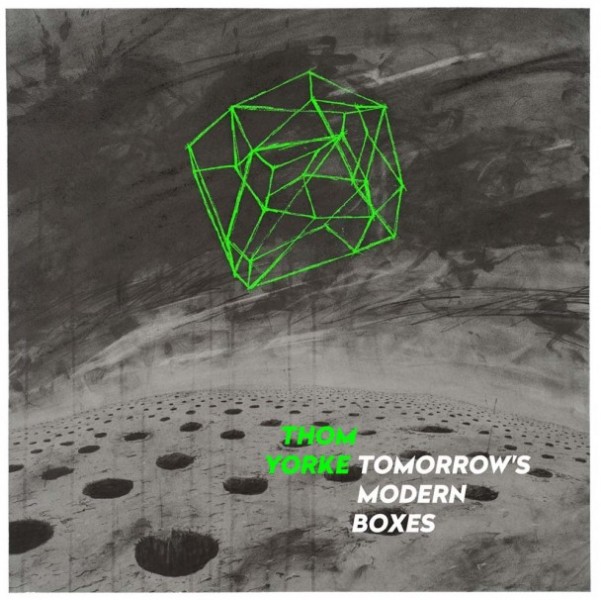 After dropping some indecipherable, hieroglyphic hints recently, Thom Yorke (Radiohead, Atoms For Peace) has just released a brand new solo album, Tomorrow's Modern Boxes.  You can buy it via BitTorrent for $6 for the digital album or £30 (that's like 10,000,000 drachma) for the deluxe vinyl + digital version.  Below is the announcement:
"Tomorrow's Modern Boxes is a new eight-track record from Thom Yorke.
A record born of silver darkness, pressed onto heavyweight 180g white vinyl completed with undersize 75mm centre labels, housed within heavy white board inner and outer sleeves.
These are printed with a metallic silver laminate then multi-tone black and a striking neon green; the whole is enclosed in a bespoke anti-static shield bag – a metallised laminated material usually used by the electronics industry for protecting components from electrostatic interference. The bag is printed with neon green on both sides, and has a resealable grip closure."
Here's Yorke's and frequent collaborator/producer Nigel Godrich's BitTorrent explanation:
"As an experiment we are using a new version of BitTorrent to distribute a new Thom Yorke record.
The new Torrent files have a pay gate to access a bundle of files..
The files can be anything, but in this case is an 'album'.
It's an experiment to see if the mechanics of the system are something that the general public can get its head around …
If it works well it could be an effective way of handing some control of internet commerce back to people who are creating the work.
Enabling those people who make either music, video or any other kind of digital content to sell it themselves.
Bypassing the self elected gate-keepers.
If it works anyone can do this exactly as we have done.
The torrent mechanism does not require any server uploading or hosting costs or 'cloud' malarkey.
It's a self-contained embeddable shop front…
The network not only carries the traffic, it also hosts the file. The file is in the network."
Amen to all that!  You can purchase now at tomorrowsmodernboxes.com.  In the meantime, stream brilliant new track A Brain In A Bottle and watch its video below.