Watch Sleater-Kinney Kick-Off Their Comeback on Letterman and Conan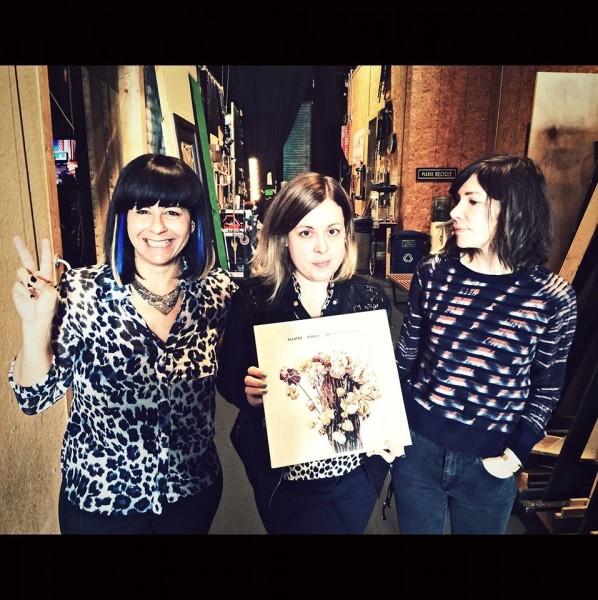 Though we loved 'em back in the day, we were a bit skeptical when it was announced that Sleater-Kinney would regroup and release a new album entitled No Cities to Love (their first album in 10 years).  In the interim a lot of water and a lot of Portlandia has passed under the proverbial bridge.  Shows how wrong you can be.  The new album is garnering justified critical acclaim and the members have recently attacked the late night musical studios with aplomb.  To see what all the fuss is about, check out below their performance on the Letterman Show of the comparatively-pop song A New Wave followed by last night's performance of the more dissonant (perhaps inventive) Surface Envy on Conan.  We love everything about these performances, but especially Carrie Brownstein's inventive lead-guitar and her stage antics (including kicks and windmills), Janet Weiss's always-superb drumming/vocals, and Corin Tucker's vocals on Surface Envy.  Check 'em out below and pick up the new album.
Further, check out their impending tour dates HERE.