Feist Adds LA and SF Tour Dates in May and Reveals Second New Song "Century" (ft. Pulp's Jarvis Cocker) Off New Album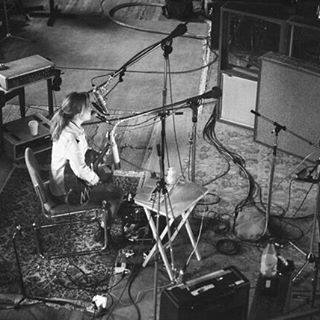 Feist will at last return on April 28th with her new, highly-anticipated album, Pleasure. Feist has now revealed the second song (following Pleasure) entitled Century . The song was co-written with and features Pulp leader Jarvis Cocker. The song mines similar gritty ore as Pleasure, with continued intriguing vocals and a mathematical interlude from Cocker.  But oh those three repeated stanzas…magic right there. Listen below (lyrics at bottom).
Feist has also announced additional tour dates, including two-night stands in LA, Chicago, NYC, and more. Check the dates at bottom. Tickets go on sale this Friday at 10 am.
Feist — 2017 Tour Dates
4/27 Toronto, ON Trinity St. Paul
4/30 Mexico, DF Teatro de la Ciudad
5/1 Mexico, DF Teatro de la Ciudad
5/2 Mexico, DF Teatro de la Ciudad
5/5 Los Angeles, CA Palace Theater
5/6 Los Angeles, CA Palace Theater
5/9 San Francisco, CA Fillmore
5/10 San Francisco, CA Fillmore
6/1 Boston, MA Sanders Theater at Harvard
6/2 Boston, MA Sanders Theater at Harvard
6/4 Toronto, ON Field Trip Music & Arts Festival
6/7 Washington, DC Lincoln Theater
6/10 New York, NY Town Hall
6/11 New York, NY Town Hall
6/14 Chicago, IL The Vic Theatre
6/15 Chicago, IL The Vic Theatre
6/17 Eau Claire, WI Eaux Claires Festival
6/30 Saskatoon, SK Saskatchewan Jazz Festival
7/2 Ottawa, ON Ottawa Jazz Festival
7/9 Winnipeg, MB Winnipeg Folk Festival
7/22 Wiesen, AT Out of the Woods Festival
8/4 Katowice, PL OFF Festival
8/5 Luhmühlen, GER A Summer's Tale
8/10 Oslo, NO Oya Festival
8/11 Gothenburg, SE Way Out West Festival
8/12 Copenhagen, DK Haven Festival
8/14 Brussels, BE Brussels Summer Festival (Place des Paleis)
8/19 Winterthur, SWI Winterthurer Musicfestwochen
Century:
"I find my feelings
And guide them away
Could'nt have been easier
Like a tick in a day
Objection
Your marriage
Lighting the stage
I wanted feelings
Think got in my own way
Then wrote that letter
That had nothing to say
Still got your vision
Like a kingdom of days
Oh, lonely, or not lonely
Century away
But still that's the vision
As if help's on its way
Someone who will lead you to someone
Who will lead you to someone
Who will lead you to the one
At the end of the century
The air is clearer
A decade away
Singing to a market
That was empty all along
Oh, lonely, your marriage out of the way
She wanted feeling
But got in her own way
Someone who will lead you to someone
Who will lead you to someone
Who will lead you to the one
At the end of the century
Someone who will lead you to someone
Who will lead you to someone
Who will lead you to the one
At the end of the century
Someone who will lead you to someone
Who will lead you to someone
Who will lead you to the one
At the end of the century
A century
How long is that?
Three billion one hundred and fifty five million
Nine hundred and seventy three thousand six hundred seconds
Eight hundred and seventy six million hours
Or thirty six thousand five hundred days
Almost as long as one of those endless dark nights of the soul
Those nights never end
When you believe you'll never see the sun rise again
And a single second feels like a century
A century
A century
A century
A century
A century
A century
A century
A century
A century"