Watch Craig Finn Perform Masterful "Be Honest" From Stellar New Solo Album "We All Want The Same Things"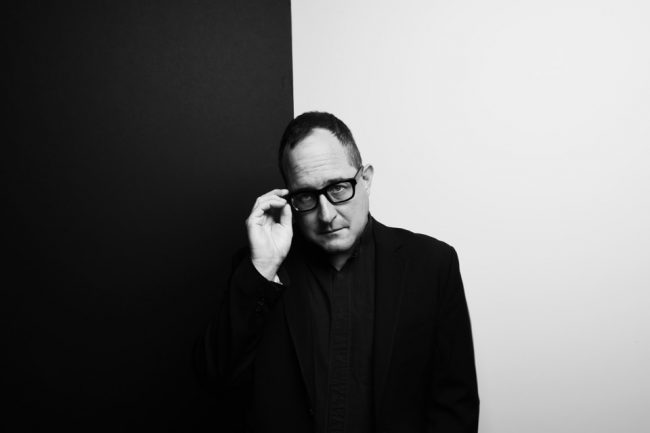 On Craig Finn's outstanding new solo album We All Want The Same Things Finn continues his stellar storytelling ways. But he also opens up his cloak a bit more, providing more personal notes and honest assessments of life in which turmoil is assayed and peace (as much as possible) is meted out. In the current morass, sometimes we just need some honesty and a bit of peace. On We All Want The Same Things Finn has delivered a masterful album on which God is in the details.
To get a better feel, watch below as Finn performs the album's aching closing song Be Honest on The Current. Once again Finn delivers sheer poetry (full lyrics at bottom) with lines such as: "The lust burns off into handshakes and hugs," and "If revolution's really coming then we all need to be well, so maybe it's best if we both take care of ourselves." The performance is deft and heart-rending. Bravo!
Do yourselves a favor and buy-into We All Want The Same Things HERE.
Be Honest:
"Her body was an outpost for ideas that didn't work
A nation failed and broken
Invaded and then burned
And the crumbles and the ashes that settled in her purse
Were the ruins of an empire and the people we once were
We were limping up towards Lake Street and she motioned towards the church
Said the hardest question thing they ask me is "Amanda does it hurt?"
'Cause it's not pain, it's more like pressure on the edges of my eyes
I see scales and bloody feathers when I look into the lights
And my password is "be honest"
And my network is evolved
And I can't guarantee I'll pick up every time that you call
Ain't it spooky when they all go away?
Ain't it strange when they just disappear?
It really sucks getting sick on the bus
It's even worse when the teenagers cheer
Ain't it funny how we all get by?
But not the way that makes us laugh
The lust burns off into handshakes and hugs
In the end it comes down to the cash
I was calling from the carpark when they kicked in the door
They pulled the pistols from the holsters
Put the people on the floor
It's not the fear, it's the frustration
Getting sick of being scared
They pulled your princess to her feet
Made a handle from her hair
I was thinking about the progress
How a change is going to come
I was hearing the announcements
I was running from the guns
Desperation fueled the dancers
There's a sadness in the sex
They lingered over dinners and then ran out on the checkAnd our safeword is still "stop it"
And our style is self involved
And I can't guarantee I'll pick up every time that you callAin't it something how the people switch partners?
Yeah, you just got to wait your turn
It's really hard getting kicked in the heart
It's even worse watching big buildings burn
Ain't it strange how it all fades to black
Just when it starts to feel really nice?
I was banging round your party
Trying to locate all the love and the lightAnd the speed it crested early and then it ran its course
I showered and got ready and started on my chores
It was rushing through my blood
It was coming from my pores
And my heart was charging forward and I threw up off the porchWe were limping up on Lake Street and she motioned towards the church
She said the hardest question ever is "Amanda does it hurt?"
It's not pain, it's just a pressure but in some ways that's much worse
The ruins of an empire and the people we once were
If revolution is really coming then we all need to be well
So maybe it's just best if we both take care of ourselves."