New Vinyl Release Announced for Gillian Welch's "The Harrow & The Harvest" Album–Watch New Video for "Dark Turn Of Mind"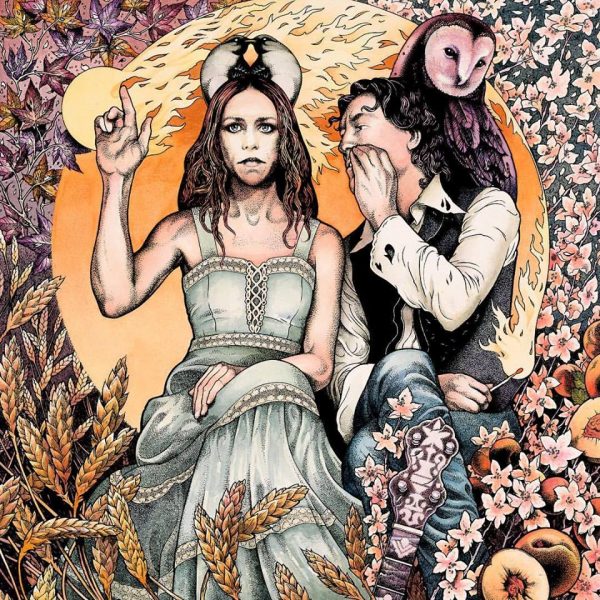 Gillian Welch's last studio album The Harrow & The Harvest was high on our list of Best Albums of 2011 (a high water year for albums). Today Welch announced that that album will finally be released on vinyl (her first vinyl ever) this summer (see updated album cover artwork above). In making the announcement Welch said in a press release:
"We have been working and waiting 20 years to bring you our music on phonograph record. It took a while, because we wanted to do it the right way, the absolute best way humanly possible, and I believe that's what we've done. No sonic stone was left unturned, no nuance let fall by the wayside. There is honestly nothing else I can imagine hoping to hear out of the original tapes. It is all there in the groove. As people whose lives were changed by the sound of music coming off turntables, we humbly invite you to include us in your record collection."
Along with the announcement, Welch unveiled a new video for languid, masterful Dark Turn Of Mind off the album (lyrics at bottom).  Watch it below in all its black and white beauty (as created by director Reid Long from footage shot by Benjamin Kutsko).
The Harrow & The Harvest vinly will be released on July 28th on Acony Records and you can pre-order it HERE.
Dark Turn Of Mind:
"Take me and love me if you want me
Don't ever treat me unkind
Cause I had that trouble already
And it left me with a dark turn of mind
Now I see the bones in the river
And I feel the wind through the pine
And I hear the shadows a-calling
To a girl with a dark turn of mind
But oh ain't the nighttime so lovely to see?
Don't all the nightbirds sing sweetly?
You'll never know how happy I'll be
When the sun's going down
And leave me if I'm feeling too lonely
Full as the fruit on the vine
You know some girls are bright as the morning
And some have a dark turn of mind
You know some girls are bright as the morning
And some girls are blessed with a dark turn of mind"