Rainy Day Music: Listen to Julien Baker's New "Funeral Pyre" Single On Matador Records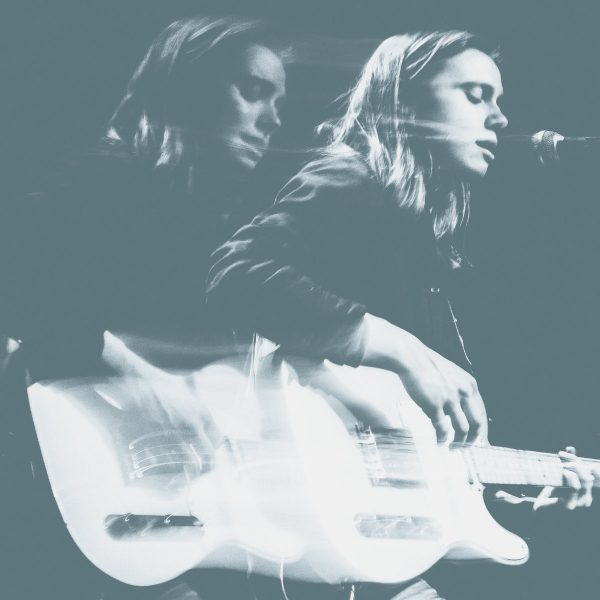 Julien Baker first alighted in our jukebox in 2015 with her tremulous confessional, Sprained Ankle. Baker has since been rightfully lauded for her spellbinding, soul-bearing songs delivered in earnest. Now comes the good news that Baker has signed with the smart Matador Records folks and released a stellar new 7-inch single. Perhaps the Matador influence can be heard on the distortion closing to the song. Regardless, it's worthy addition this young artist's commendable discography. Check it out below (superb lyrics at bottom).
Baker ruminated on Funeral Pyre for NPR in a recent interview as follows:
"Obviously, drinking gasoline incurs bodily harm on you, but also, being an accessory to that kind of behavior and having to decide — it incurs harm upon you, too. And then, are you responsible for permitting that? If you stay, are you responsible for permitting it? And if you leave, are you responsible for not intervening? If you intervene, are you out of your bounds? Everything about the song is figuring out how you should act in your level of responsibility for your own health and to others in the dynamic of a relationship, which is a difficult lesson to learn. I feel like I would have put myself into an unfavorable or unhealthy position for this person and maybe recognizing from an outside perspective that that destructivism is a more healthy thing to do than to stay in it for the sort of, romantic, admirable belief that subjecting yourself to this kind of sacrificial, fatuous love would be more of the right thing to do."
You can go pre-order the re-release of the Sprained Ankle album or Funeral Pyre song on Matador HERE.
"I wake up with the same pain every night,
Digging a hatchet in my left side,
Clearing my chest of something to burn,
Ash for a decorative urn you keep on your mantelpiece;
Like a trophy for everything
That withers eventually…
Call me a coward, but I'm too scared to leave,
'cause I want you to be the last thing I see.
Call me a coward, but I'm too scared to leave,
Watched you pouring lighter fluid out onto the leaves
And I would've loved you with the dying fire
let you smother me down to the embers…
Frostbite turning my limbs as black as cinder of funeral pyre
And I would have stayed if you asked me to
Stood outside till my lips turn blue
I wouldn't have blamed you
For leaving me there on the porch while you drank gasoline
'cause it's what you needed so bad
And it's true.
It's nothing that we… could.. do"