Legions of Miracles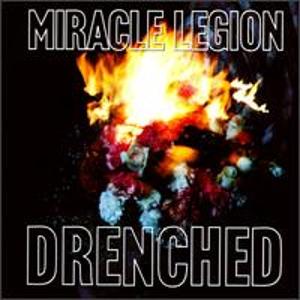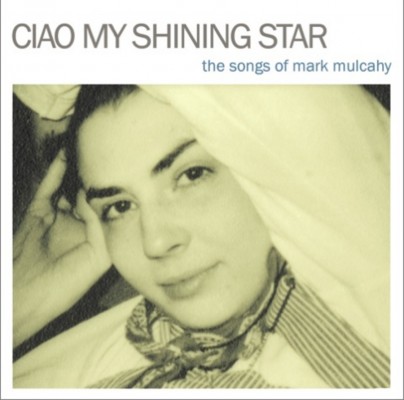 One of our fondest musical memories is catching the great band, Miracle Legion, at Slim's in San Francisco circa 1992 as they toured behind their masterpiece recording "Drenched."  At Slim's, frontman Mark Mulcahy and band set the house ablaze with Mulcahy's manic ravings and the band's breathless jangle-attack.
Over the years the band went through seriously trying times with its label ultimately leading to the band's breakup in the mid-90s.  Following the band's demise, Mulcahy carried on with lauded solo recordings, led the band Polaris and did the music for the beloved kids' TV show "The Adventures of Pete & Pete."
Last year we caught news that Mulcahy's wife, Melissa, had died in late 2008 unexpectedly, leaving him to take care of his three-year-old twin daughters.  We were reminded of Miracle Legion last September when an incredible lineup of indie rock greats got together miraculously to create, compile and release the record Ciao My Shining Star: The Songs of Mark Mulcahy, a tribute album to Mulcahy and Miracle Legion that served as a benefit for Mulcahy and his family.  Amongst others paying homage to Mulcahy and his musical legacy were Thom Yorke, The National, Michael Stipe, Frank Black, Dinosaur, Jr., Mercury Rev, and Elvis Perkins.
Check the Miracle Legion sound out in So Good and Everything is Rosy off of Drenched.  After his wife's passing, So Good's refrain is particularly haunting:
"And every day must I
wait on you hand and foot?
It's on the way past I
there's one time when you made me feel so good"
Miracle Legion–So Good
[audio:http://www.thelefortreport.com/blog/wp-content/uploads/04-So-Good-1.mp3|titles=04 So Good 1]
On Everything is Rosy, Mulcahy dramatically and humorously lambasts unrealistically hopeful viewpoints.  One of the more humorous lines:  "And the KKK has changed their ways:  they set their own houses on fire!"
Miracle Legion–Everything is Rosy
[audio:http://www.thelefortreport.com/blog/wp-content/uploads/05-Everything-Is-Rosy-1.mp3|titles=05 Everything Is Rosy 1]

And from the tribute record, Ciao My Shining Star, check out The National's rendering of Ashamed of the Story and Thom Yorke's read of All for the Best.  And then please go buy this record to support Mark Mulcahy and his family.
The National–Ashamed of the Story
[audio:http://www.thelefortreport.com/blog/wp-content/uploads/02-Ashamed-of-the-Story-I-Told.mp3|titles=02 Ashamed of the Story I Told]
Thom Yorke–All for the Best
[audio:http://www.thelefortreport.com/blog/wp-content/uploads/01-All-for-the-Best.mp3|titles=01 All for the Best]