Regrets, We've Had a Few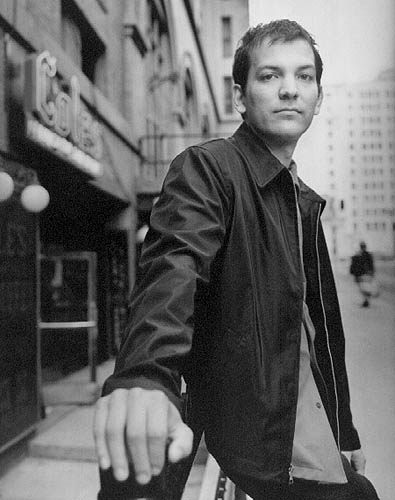 Sure, we missed catching that other Smiths show at the Palladium in '86, had to skip that 2nd Radiohead show at the Santa Barbara Bowl in 2001, missed that game-winning, high-arch shot and were properly goated and haunted by that hoops game at Jonata Junior High in 1971, and the list goes on and on.
And now we have a couple more regrets and missed shows to add, all relating to one performer:  Brad Mehldau.  We at Lefort love jazz music, and Mehldau plays seemingly every year at Santa Barbara's Lobero Theater, including this past year when he and his able band showed on January 22nd.  Due to circumstance, circular logic and failed circumspection, resulting in unintended circumvention (and thereby assuring accusations of circumlocution), we have not attended any of Mehldau's concerts here in Santa Barbara or elsewhere.  Oh where does the time go…?
Speaking of Radiohead, Mehldau has notoriously covered various Radiohead songs.  He's done Everything In It's Right Place on his "Anything Goes" record, Knives Out on "Jazzthing: Nonesuch," Paranoid Android on "Largo," Exit Music (for a Film) on "Songs:  The Art of the Trio, Volume 3" and still others live.  The man clearly knows whose compositions are worthy to frame his frequently stunning jazz-musings on piano.  In turn, Thom Yorke has said that Radiohead has been honored to have their songs covered by Mehldau.
And it's not hard to understand this mutual respect.  Just listen to Mehldau's recording of Everything in Its Right Place below.  Mehldau sets it up and leads off with the beautiful theme of the song, and then from the 2:30 mark until the 7:00 mark, takes the song into serious jazz flight, eventually touching back down into the song's theme again at the 7 minute mark.  A great composition given a ravishing read by one of the great jazz piano players of his generation.
Radiohead wrote the song for Baz Luhrmann's 1995 Romeo and Juliet film, and it played during the closing credits. The moment in the film when Claire Danes (Juliet) holds a Colt 45 to her head was the actual inspiration for "Exit Music."  Thom Yorke also had the 1968 version of the film in his head:  "I saw the Zeffirelli version when I was 13, and I cried my eyes out because I couldn't understand why, the morning after, they didn't just run away. The song is written for two people who should run away before all the bad stuff starts. A personal song."  Hence the song's lyrics:  "Pack and get dressed, before your father hears us, before all hell breaks loose."
In Mehldau's interpretation of the song, from minute 2:30 to minute 7 of the track, one possibly hears Mehldau encouraging the lovers to hasten their packing and to give flight, and then all hell breaking loose.  Regardless, great playing.
Also, check out the video of Mehldau and band's stellar rendering of Radiohead's Knives Out.
Brad Mehldau–Exit Music (for a Film)
[audio:http://www.thelefortreport.com/blog/wp-content/uploads/07-Exit-Music-For-A-Film.mp3|titles=07 Exit Music (For A Film)]