Felicities, Brothers and Ty Cobb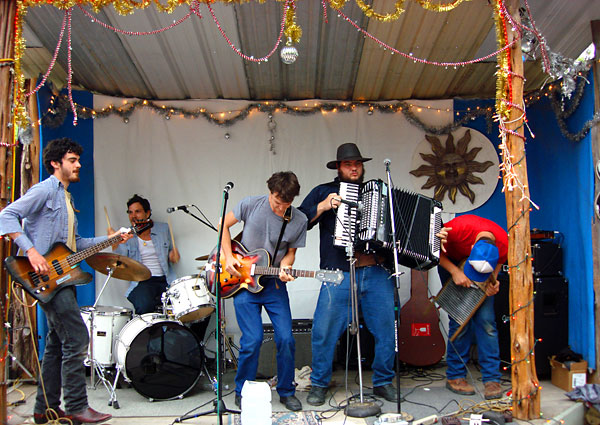 Traveling all the way from the Catskill Mountains in upstate New York, The Felice Brothers will be alighting in fair Santa Barbara to open for and back Conor Oberst at Soho on September 30th.   They paint their musical canvas with a dab of Dylan, a swath of the Band, and adollop of Josh Ritter, and then frame it in lyrics that limn history and storytelling.   Add to a fine discography their reputation for killing live, and you've got another must-attend show (oh, yeah, and Conor will be in residence too).  To prepare, here are a couple of songs off their latest record, "Yonder is the Clock."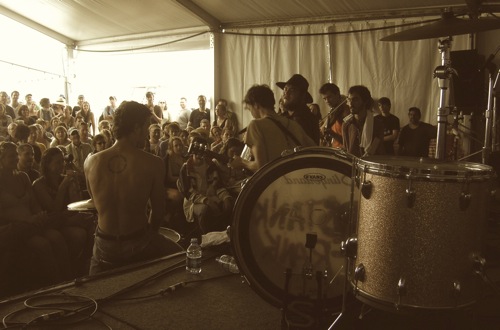 In homage to Ty Cobb's grandaughter, a friend of ours who left this world too soon, first up is the touching Cooperstown, with its memorable, melancholic melody and delivery, and quintessential Americana tale.  And it's almost October ferheavensake.  We particularly like the following stanza:
"Ty Cobb
You're dead and gone
You had a game like a war machine
And through the great
Hall of Fame you wander
In Tigers Field
A girl in heels"
The Felice Brothers–Cooperstown
[audio:http://www.thelefortreport.com/blog/wp-content/uploads/12-Cooperstown.mp3|titles=12 Cooperstown]
And to give you a flavor for this band live, below is the infectious Run Chicken Run.
The Felice Brothers–Run Chicken Run
[audio:http://www.thelefortreport.com/blog/wp-content/uploads/08-Run-Chicken-Run.mp3|titles=08 Run Chicken Run]