The Real Country, No. 2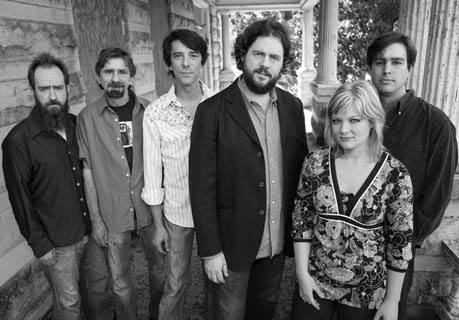 For those that just can't hang with the country music twang, we promise to get back to the other good stuff and mix it up.   But we can't resist passing along another bona fide country music song while we're thinking about it.
The Drive-by-Truckers hail from Georgia and Alabama, and have been killing for over a decade with their slamming and soulful live shows.  And while we love their heartfelt (country) rockers, we really get the feel for the grain of this band from their mid-tempo and slow songs.  Listen to their languorous, soul-filled song, Daddy Needs a Drink, from their record "Brighter Than Creation's Dark." The pain is palpable.  Our kingdom for a pedal-steel guitar.
Drive-by-Truckers–Daddy Needs a Drink
[audio:http://www.thelefortreport.com/blog/wp-content/uploads/06-Daddy-Needs-A-Drink.mp3|titles=06 Daddy Needs A Drink]