Watch Bahamas on KCRW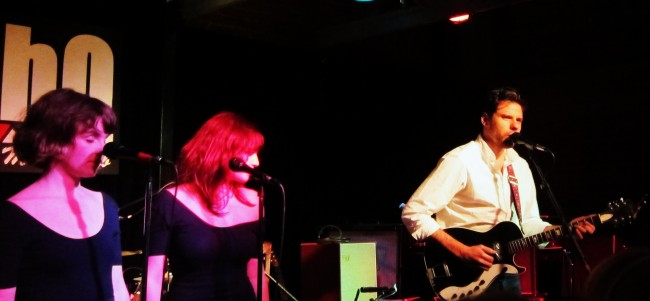 We loved Bahamas' opening set last Friday at Soho in Santa Barbara (pictured above).  They've got it all (well, except for a drummer and a couple other instruments, but who needs the distractions?).  All focus is rightly on Afie Jurvanen's tasteful but impassioned guitar-playing and well-crafted songs, which range thematically from pathos (Lost in the Light) to bathos (Hockey Teeth).  At Soho, Jurvanen made that ole Silvertone (previously owned by Link Wray, according to Afie) snarl and sing throughout their set.  Bahamas have rightly garnered the attention of Kathleen Edwards, Feist (Afie used to play guitar in Feist's band), and Jack Johnson amongst others.  Look for them to continue to ascend.  Bahamas will be playing this Saturday at Pasadena's One Colorado Courtyard.  You can also check out their entire KCRW segment HERE.
Check 'em out playing I Got You Babe (not THAT one) and Lost in the Light on KCRW below.