Akron/Family: Watch New Video for "Until the Morning" and Live Performance of "Samurai" From New Album "Sub Verses"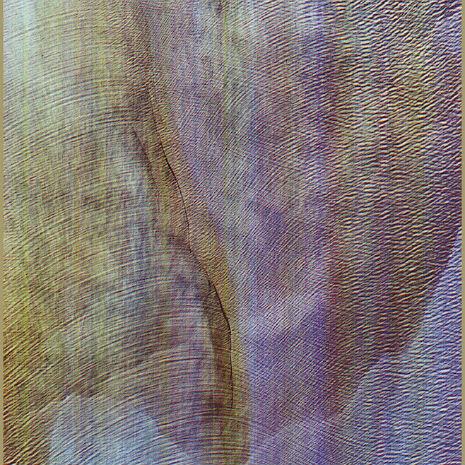 Cover art by Stephen O'Malley of Sunn O)))
Akron/Family came through town earlier this year and wowed the crowd at Muddy Waters with a decidedly prog/heavy musical attack that is prominent on their new album Sub Verses on Dead Oceans.  The band's members (Dana Janssen, Seth Olinsky, and Miles Seaton) are each supremely talented musicians, and they quickly laid waste to any crowd concerns that the band wouldn't bring their full A-game to the tiny Muddy.   And during the second half of the show they let down their heavy musical guard and let their big hearts and minds shine through on a few songs in particular.  It's at these points in Akron/Family shows that the band goes beyond just being superlative and inventive players, and you discern the intelligence that sets them apart from many others playing in this field.
In the last couple of days, two video vignettes have been released that capture well the Akron/Family about which we speak.  The band has just released its official video for Until the Morning, a superb ballad off the new album, the lyrics of which ring as if they might be best listened to on a Sunday morning (and every morning thereafter).  In addition, the folks at Audio-Files have released an outstandingly-captured live performance (at the "Homestead Crater") by the band of their song Samurai, which is an adaptation of a poem by the praiseworthy poet Robert Pinsky (U.S. Poet Laureate from 1997-2000).   Check out the band's fine performance below and catch them on tour, the dates of which can be found HERE.  If you missed them at the Muddy, they will play The Echo in LA on May 8th.  Pinsky's original poem is set forth at bottom.
And for heavensake, go buy Sub Verses at any of these sites:  iTunes http://smarturl.it/akronitunes // Amazon http://smarturl.it/akronamazon // SCD Bundles http://smarturl.it/akron_scd // Indies http://smarturl.it/akron_indies
Samurai Song
When I had no roof I made
Audacity my roof. When I had
No supper my eyes dined.
When I had no eyes I listened.
When I had no ears I thought.
When I had no thought I waited.
When I had no father I made
Care my father. When I had
No mother I embraced order.
When I had no friend I made
Quiet my friend. When I had no
Enemy I opposed my body.
When I had no temple I made
My voice my temple. I have
No priest, my tongue is my choir.
When I have no means fortune
Is my means. When I have
Nothing, death will be my fortune.