Listen to John Cale's New Breezy West-Coast Song "All Summer Long"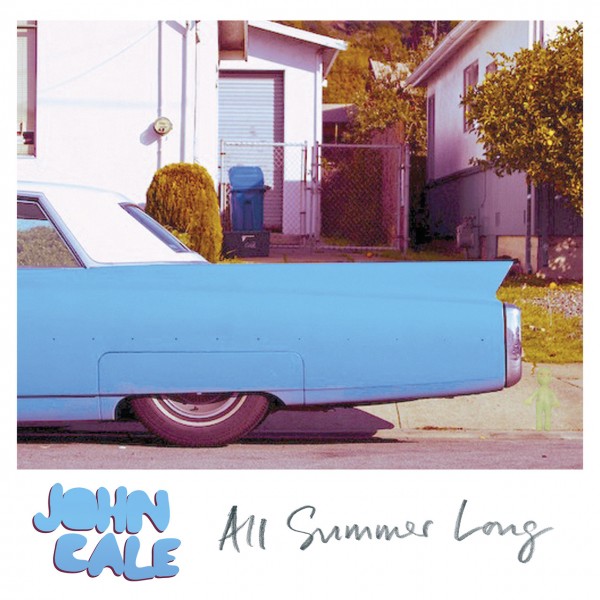 Last year John Cale, founding member of the Velvet Underground, producer, collaborator, solo artist, and soundtrack composer released only his third proper studio album (entitled Shifty Adventures In Nookie Wood) of songs since 1993.  Despite the artist's laurels, the album received mixed reviews (though several tracks were hailed as hallowed tunes).  Somewhat as a counterpoint to the darkness of Nookie Wood, Cale has released today the song All Summer Long bundled with Sandman (Flying Dutchman), one of those hallowed tracks from Nookie Wood.
We've been listening to solo John Cale since 1970's masterful debut, Vintage Violence, which 12″ sits staring back at us across the way.  Check out All Summer Long below, about which Cale says evolved from "dreaming about a breeze, space and light. Recalling those early days in my sticky, sweltering NYC flat – how I'd heard summer from the West Coast – thinking how the California landscape informed a vibe that churned out Brian Wilson, Herb Alpert and that strange sexy breeze in your ears."  Well, at least the "sexy breeze" as John Cale hears it.  Kind of a brooding breeze, but we like it.  Ian Curtis meets Brian Wilson at Hossegor in February?  You can pick up the All Summer Long record HERE.
After, check out Cale's recent interview on WTF with Marc Maron HERE, in which John Cale talks about the formation of The Velvet Underground, the creation of The Stooges' first album and many other seminal moments in rock history. Cale also tells Maron why Cale was disappointed in The Velvet Underground reunion and why his latest project has roots in hip hop.  This we've got to hear.