On Sunday: Listen to Hurray For The Riff Raff's "Everybody Knows (for Trayvon Martin)"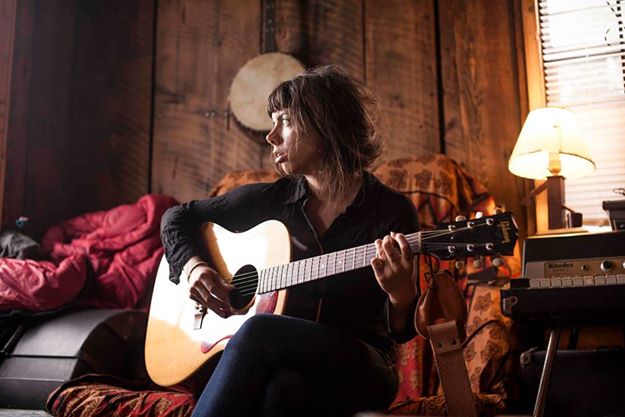 We have quickly become huge fans of Hurray for the Riff Raff.  This has been a notable week of vignettes by and for HFTRR, including yet another winning set at KEXP (check out the second video below of the band recently performing Little Black Star) and the band's performance of Hank Williams' Lovesick Blues at the Albino Skunk Music Festival (see at bottom).
Of particular note, though, was HFTRR's release of Everybody Knows (For Trayvon Martin).  Though written quite a while ago, the band never released the song until now.  Following the death of Michael Brown in Ferguson, Missouri, however, leader Alynda Lee Segarra decided to release the the track.  This is not the first time Segarra and band have tackled social issues head-on.  On their album, Small Town Heroes, the band released The Body Electric, a song rightfully and artfully decrying violence against women. Segarra has gone on to establish The Body Electric Fund.  The group has recently begun an IndieGogo campaign to fund a video for The Body Electric and to help raise funds for both The Trayvon Martin Foundation and the Third Wave Fund.
About Everybody Knows (For Trayvon Martin), Segarra had this to say:
"I wrote this song last year, on February 26th, one year after Trayvon Martin was shot to death in a Florida suburb. A young black man barely 17 years old brought to his end for no reason other than suspicion. It also happened to be my birthday.  As I celebrated another year on Earth, I was haunted by the fact that his life ended so soon. After a visit to the Civil Rights museum in Memphis, I wrote this song. This song is a reminder that we must not forget him. We must not forget about the work that lies ahead of us."
Check 'em all out below, and we'll see you at the Hardly Strictly Bluegrass Festival next weekend where HFTRR will next play on Friday, October 3rd..