Watch Glen Hansard Perform New Song "My Little Ruin" With a Big Band in a "Big Ruin"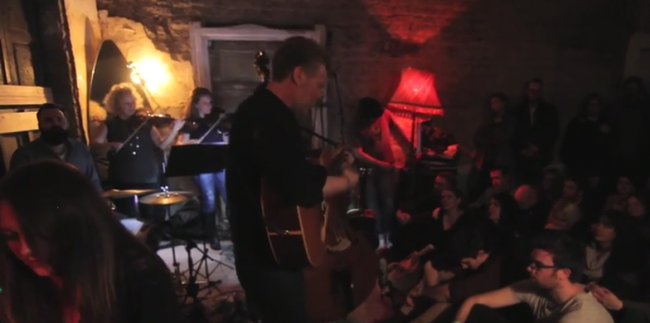 One of our favorite live performers, Glen Hansard, has a new, critically-acclaimed album out entitled Didn't He Ramble.  Hansard is touring in support of the new album, and we can't wait to catch him a week from today at Walt Disney Concert Hall.  To get a feel for his live gestalt, watch Hansard's newly-released video of his grand ensemble (string section, etc.) performing My Little Ruin (title derived from French film Les Dioboliques) in an abandoned house on North Great George's Street in Dublin (the "Big Ruin").  Check it out below.
To see the dates of Hansard's impending US and UK tour and pick up tickets go HERE.