Check Out Metronomy's Sweetly Dark "Night Owl" Track from Impending New Album "Summer '08"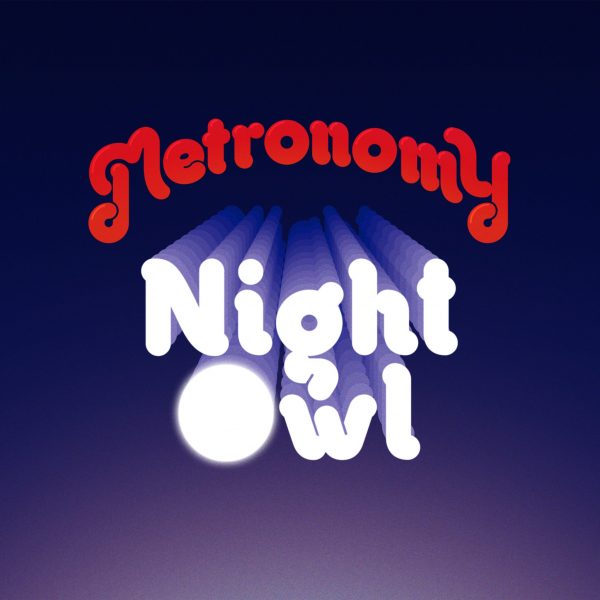 We're long-time fans of Metronomy, who today have released the beguiling track Night Owl from their impending new album Summer '08. As with many of their prior releases, the new album was written, played and produced solely by Joseph Mount, and was recorded by the legendary Bob Clearmountain (Bruce Springsteen, David Bowie) and Neal Pogue (OutKast). Given the album's title, it's not hard to gather that with the new album Mount is glancing back to the band's beginnings in 2008-09 (coincidentally starting with their Nights Out debut album).
Night Owl is the perfect homage to that era with its masterful amalgam of then-newcomers XX, Phoenix and Girls sounds, but also with a dollop of Bowie and OutKast thrown in for good measure. We love it!  Night Owl bodes incredibly well for the new album, which you can pre-order HERE. Knowing Metronomy's propensity for inventive music videos, we can't wait for the Night Owl video, which is promised soon by the band.  The song's lyrics are at bottom.
While you're at it, check out two more new and well-received Metronomy tracks, Old Skool and Back Together.
Night Owl:
Don't need your number, babe, but I'll take it anyway
I spent my nights recalling of showers in the morning
And what you said that day, I'll take it to the grave
But once I'm in the grave, you won't care anyway
So let's imagine right now
I'm just another night owl
And if you're going out tonight, girl
The city is my light house
So let's imagine right now
I'm just another night owl
And if you're going out tonight, girl
The city is my light house
No need for comfort, babe, but I'll take some anyway
Don't need the roller blades you got on holiday
I'll take the feelings that I wish I never had
You take your favorite band, that shit was always bad
I think I've seen a ghost, she walks along this coast
And on the breakfast shows
All the FM radio hosts keep playing "Paparazzi"
I think I've loved you most when we were in my [?] relaxing
So let's imagine right now
I'm just another night owl
And if you're going out tonight, girl
The city is my light house
So let's imagine right now
I'm just another night owl
And if you're going out tonight, girl
The city is my light house
So let's imagine right now
(So let's imagine right now)
I'm just another night owl
(I'm just another night owl)
And if you're going out tonight, girl
The city is my light house