That's Entertainment–Metronomy's Videos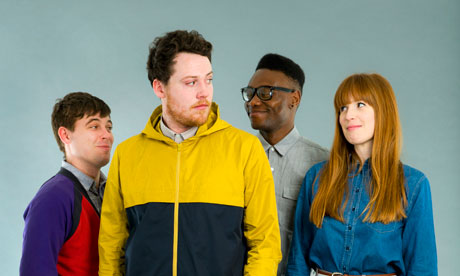 Metronomy has been turning heads for years with their music and revered re-mixology (of Gorillaz, Architecture in Helsinki,  Kate Nash, and U2, amongst others).  They are the pop-dance-rock project of Londoner, Joseph Mount, keyboardist/saxophonist Oscar Cash, bassist Gbenga Adelekan and former Lightspeed Champion drummer Anna Prior.  Their most recent album, The English Riviera, received critical acclaim this year and was nominated for Britain's prestigious Mercury Prize (won this year by PJ Harvey for her fantabulous "Let England Shake").
The band has been gaining a larger following over the years owing in no small part to their inventive music videos.  Check some of 'em out below.  Our diagnosis:  catchier than SARS or Sandusky.