Better Oblivion Community Center Tour On Sale–Watch "Dylan Thomas" Video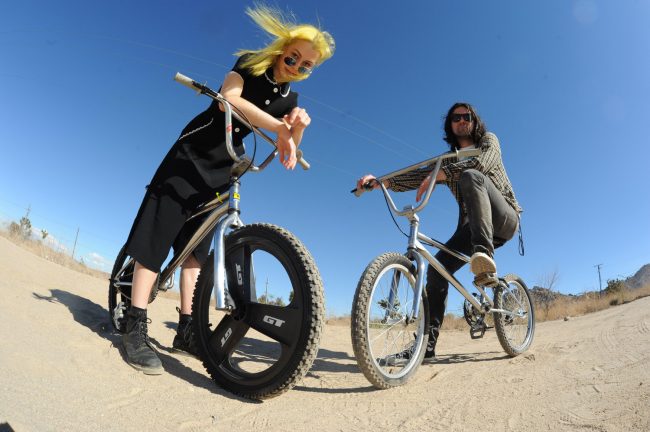 It's been a busy time for Better Oblivion Community , the new
Conor Oberst and Phoebe Bridgers collab. After being delightedly assaulted by their performance on Colbert Wednesday night , surprised by the release of their debut album, and their three-song performance on CBS This Morning, the band subsequently released the official video for their fantastic new song Dylan Thomas.
According to a press release: "Today, the band is sharing the video for the album's lead single, Dylan Thomas, directed by Japanese Breakfast's Michelle Zauner. Speaking on the origins of the clip, Zauner states: "Phoebe Bridgers and Conor Oberst are two of my favorite songwriters and lyricists of our time, so it was an honor to get to work with them on the visuals for their new project together. As always I worked with Adam Kolodny, my DP and creative collaborator to bring this cross between an Eyes Wide Shut LA mansion party and the Great Northern Hotel to life."
Check the video out below:
In addition to the video, tickets went on sale today for their upcoming tour. You can get tix HERE.
And last but should have been first, go listen to the album (on Dead Oceans) HERE. Lyrics to the song is at bottom.
Dylan Thomas
It was quite early one morning
It hit me without warning
I went to see the general speak
I was standing for the anthem
Banners all around him
Confetti mad it hard to see
Put my footsteps on the pavement
Starved for entertainment
Four seasons, a revolving door
So sick of being honest
I'll die like Dylan Thomas
A seizure on the barroom floor
I'm greedy with this private hell
I'll go it alone but that's just as well
These cats are scared and feral
With flag pins on their lapels
The truth is anybody's guess
These talking heads keep saying
The king is only playing
A game of four dimensional chess
There's flowers in the rubble
These weeds are gonna tumble
I'm lucid but I still can't think
I'm strapped into a corset
Climbed in to your Corvette
I'm thirsty for another drink
If it's advertised I'll try it
And buy some peace and quiet
And shut up at the silent retreat
They say you got to fake it
At least until you make it
That ghost is just a kid in sheet
I'm getting used to these dizzy spells
I'm taking a shower at the Bates Motel
I'm getting greedy with this private hell
I'll go it alone but that's just as well