First Song–Charlie Haden and Quartet West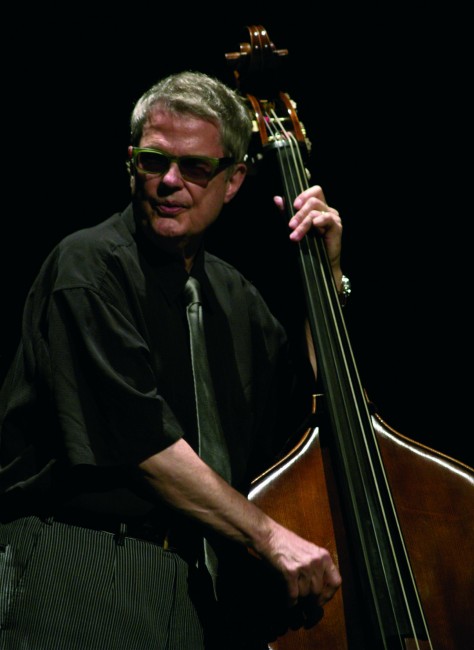 As mentioned before, we love the jazz music.  And as you can hopefully also tell, we love songs.  Especially worthy "first songs."
There are a few musical moments in one's life that can stick with you forever and cling to your soul.
For us, we will confess that those moments are far fewer in strictly instrumental music.  Faure's sweet  Pavane, Claudio Arrau's heart-rending recording of Brahm's posthumous Sonata in B-Flat Major, and portions of Keith Jarret's "Koln Concert" come to mind (though there are others, our mind's a bit foggy during the World Cup proceedings).
But the jazz song that is embedded forever in our list of favorite songs, and that has stuck with us since we first heard it twenty-some years ago, is Charlie Haden's beautiful First Song (for Ruth) as recorded with Quartet West and featuring the soulful saxophone genius of Ernie Watts.
Charlie Haden wrote an enduring beauty which has been covered by Stan Getz, Abbey Lincoln and others since it first appeared on Quartet West's 1988 "In Angel City." It was the first song Charlie wrote for his  wife, Ruth Cameron, whom he married in 1989 and has acknowledged "saved my life" (from heroin addiction amongst other afflictions).   And so it sounds in First Song.  One hears a relatively simple, but haunting melody, that moves through many moods:  from heavyhearted torment, to anger, to soulful wonderment, perhaps, of a saving second chance.
And in the Quartet West recording heard below, Ernie Watts sees this song in all its beauty and raises it one (perhaps two).
Charlie Haden and Quartet West–First Song (for Ruth)
[audio:https://www.thelefortreport.com/blog/wp-content/uploads/02-First-Song-For-Ruth.mp3|titles=02 First Song (For Ruth)]