Soundtrack for Drizzle Day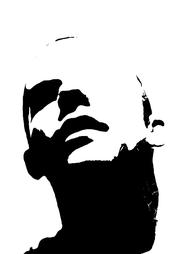 Another day, another drizzle.  Must be June in Santa Barbara.
To match the mood, we give you Lorn's Cherry Moon.
This month Lorn released his "Nothing Else" record on Flying Lotus's newly-enabled label, Brainfeeder.  Highly recommended for the complexities and range of emotions captured in the electrons of Lorn's electronica.
Set against this relentless grayness, Cherry Moon emotes "Blade Runner" with swelling string-synth melody and syncopated beats.  We hear breakbeat-techno apparitions yearning for something that just won't come.  Perhaps the sun.  Perhaps a cherry moon.
Lorn–Cherry Moon
[audio:https://www.thelefortreport.com/blog/wp-content/uploads/04-Cherry-Moon.mp3|titles=04 Cherry Moon]