The Real Country, No. 3 (for Kelly)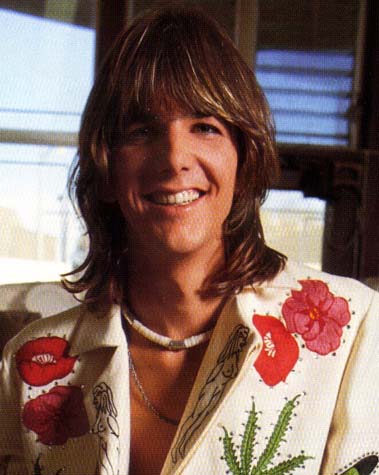 No. 3, No. 4, No. 5, No. 6, on and on with this musician….  For us one artist could fill the remaining slots of The Real Country (in part, we know the limits of your twang patience).  Gram Parsons represented and still represents THE real country music.   No one else comes close.  No one in that realm has ever touched the creative brilliance and soulful authenticity that showered across our blue skies for a handful of years and then plunged into darkness in 1973.  It's not even close.  We'll write another time in full about Gram [Lefort:  A year later, it can be found HERE].  Suffice it to say for now that he invented the country rock genre, and played it out in the Byrds, the Flying Burrito Brothers, occasionally with the Rolling Stones, and solo (with Emmylou Harris).  And he paved the way for the "outlaws" movement and enabled Willie Nelson and Waylon Jennings to restore real country music radio for a while.  To this day his legacy remains strong, with the Santa Barbara Bowl recently hosting a phenomenal tribute concert to Parsons headlined by Keith Richards and Lucinda Williams.
But until another day, we give you his defining song, In My Hour of Darkness. Glen D. Hardin opens and regales throughout on honky tonk piano.  Emmylou Harris (who got her start with Parsons) co-wrote and sings like hell on this song (with Linda Ronstadt).   And we hear in this song that while Gram bottled up pain (and the bottle and his songs in turn poured it back out), his faith prevailed.  The chorus is testament.
Gram Parsons–In My Hour of Darkness
[audio:https://www.thelefortreport.com/blog/wp-content/uploads/20-In-My-Hour-Of-Darkness.mp3|titles=20 In My Hour Of Darkness]
"In my hour of darkness
In my time of need
Oh, Lord grant me vision
Oh, Lord grant me speed
Once I knew a young man
Went driving through the night
Miles and miles without a word
With just his high-beam lights
Who'd have ever though they'd build such
a deadly Denver bend
To be so strong, to take as long as
it would till the end
In my hour of darkness
In my time of need
Oh, Lord grant me vision
Oh, Lord grant me speed
Another young man safely strummed his
silver string guitar
And he played to people everywhere
Some say he was a star
But he was just a country boy,
his simple songs confess
And the music he had in him,
so very few possess
In my hour of darkness
In my time of need
Oh, Lord grant me vision
Oh, Lord grant me speed
Then there was an old man
Kind and wise with age
And he read me just like a book and he
never missed a page
And I loved him like my father
And I loved him like my friend
And I knew his time would shortly come
but I did not know just when
In my hour of darkness
In my time of need
Oh, Lord grant me vision
Oh, Lord grant me speed
Oh, Lord grant me vision
Oh, Lord grant me speed"