The Believer in Wondaland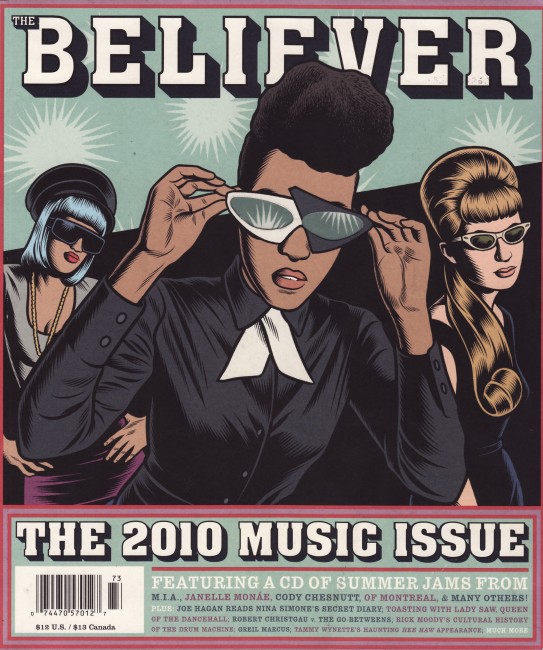 The Believer's 2010 Music Issue came out recently.  This year's fine Music Issue is curated by Chuck Lightning of Atlanta's Wondaland Arts Society (comprised of phenomenally talented Janelle Monae, Lightning, Nate "Rocket" Wonder and host of other "Thrivals").
There's great, soulful music to be found on the enclosed CD that is painted with an optimistic, euphoric backdrop .  Check out the first track Self! by Deep Cotton (consisting of Rocket Wonder and Chuck Lightning).  We love the TomTom Club/Talking Heads ("Stop Making Sense" reference included) musical reverence and alternately hilarious and hitting lyrics.  Great stuff.
Deep Cotton––Self!
[audio:https://www.thelefortreport.com/blog/wp-content/uploads/01-Self.mp3|titles=01 Self!]