The Real Country, No. 6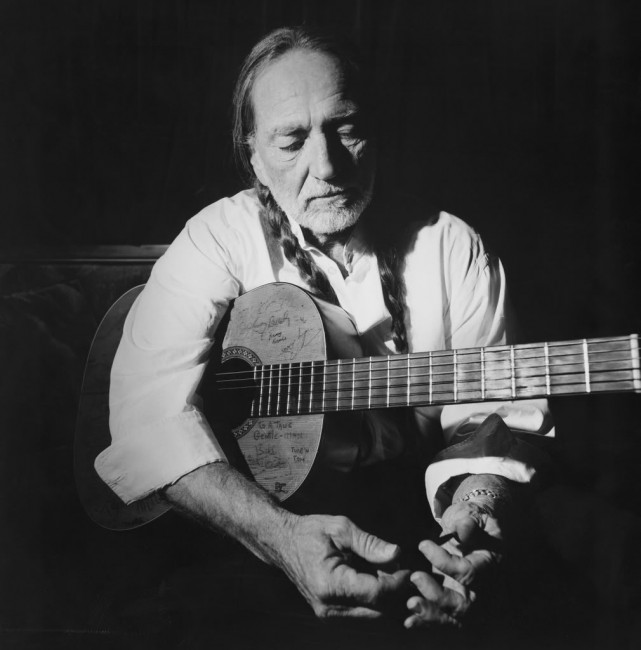 Willie Nelson (along with the other "Outlaws") re-introduced the world to real country music when it was needed in the mid-70s with his record, "Red Headed Stranger" and it's haunting hit song, Blue Eyes Crying in the Rain.  We first saw Willie (and Family) at the Santa Barbara County Bowl touring behind Red Headed Stranger soon after its release.  We were instant converts and have remained fans of virtually everything he's done over all the subsequent years.
Willie has come to define real country music for many, but has also lent a soulful hand to other genres and artists over the years.   Many know and love his songs, unique vocals and nylon-guitar playing, and the backing of his great band and their bountiful shows.
Debate is inevitable when one tries to select just one song of Willie's to represent his Real Country gestalt.  You undoubtedly have alternative picks.  We decided to go back to the core and eschew the big band or stringed recordings of his great songs.  We instead chose the original two-track demo (from 1962) of the song Undo the Right, which was written by Nelson and the seminal Hank Cochran.  With just Willie on vocals and guitar, and Jimmy Day on stunning, atmospheric pedal steel guitar, Willie soulfully conveys the loss of  "the right" with his understated, yet perfect, delivery.
Willie Nelson–Undo the Right
[audio:https://www.thelefortreport.com/blog/wp-content/uploads/03-Undo-The-Right.mp3|titles=03 Undo The Right]