Lost in the Shuffle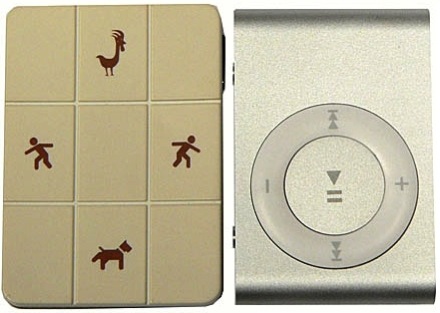 We recently read an interesting article in Under the Radar entitled "Houses of Hype?: Music Blogs and Websites Race to Find the Next Big Thing." In the article, the authors observe that in this post-Pro Tools world there are untold numbers of  unheard new (and old) artists and a buzzillion blogs and websites competing with each other to be the first one to hype/break these artists and/or their songs.  Then the article gets to the heart of the inquiry:  "In the race to find new bands, are too many bands being hyped up? Once something is hyped up on one notable blog/website, all the other blogs/sites pick up on it and the thing goes viral.  But what about the listeners who can only listen to so much music and can only afford to buy so many albums? How do they filter through all these new bands being hyped?"  And, we would add, after the initial hype of a band, what do the listeners and the hyped-bands do when that band's second or third release doesn't get the continued huzzahs and hype from the media (in certain instances despite qualitatively deserving continued praise, but in other instances because the band's talents and creativity have played out)?  The net result may be disservice to listeners and the hyped bands alike (we can't wait to read the blogs when the next record by the over-hyped, undeserving Sleigh Bells comes out–we predict the silence and/or derision will be "deafening," so clap your hands and say buh-bye Bells).
These are conundra that currently confront every music lover and band.   For the music fan specifically, how do we find the new music we must have to maintain our souls and sanity now that the old musical levees have broken and the metronomiacal floods are upon us (which reminds us of the appropriately-named UK blog "Drowned in Sound")?  And how do we do this with so many demands on our attention and time in this digital age? Some give up and beach themselves, bloated on familiar musical shores where the soundtrack consists only of music they grew up with (Sinatra, Presley, Beatles, Led Zeppelin, Hendrix, Marley, U2, Nirvana, Death Cab–pick your particularly pleasing audio anodyne).  While we agree that there is much great old music that merits re-visiting and re-examining (or, for the youngers and uninitiated, discovering for the first time), we hope that you won't sink beneath the floodwaters or become beached and bloated while the new musical shooting stars flair all around us and go unseen/unheard against the brilliant and burdensome backdrop.
Come on!  Continue the quest.  Don't give up the fight.  Untold rewards await.
Having said the foregoing, we confess that we may have been guilty of rushing to judgment and raving on these pages about a new song by one new artist or another, but then later (given more time and a more thoughtful assessment of the artist's output) we have cringed after realizing that the artist's long-term artistic prospects were on par with, oh say, Flock of Seagulls, The Buggles, A-ha, or some other one-hit hacks.  So we hereby resolve to not rush to judgment and renew our vow to only tout the best music that will stand the test of time.  At the same time, we vow not to praise a band and ignore their subsequent praise-worthy efforts.
To this end, the following are songs that have stood the test of a couple of months at the top of our playlist, but seem to have gotten lost in our year-end shuffle.  We hope you find them worthy of your attention and limited time.
First up is yet another song, Queen Black Acid, from Menomena's fine album "Mines" (causing us to regret not including it in our Top Albums of 2010 list).   This is a beautiful, but harrowing, pop song replete with Justin Harris' world-weary lead vocals, a perfect, intriguing  bass line, a majestic chorus,  and seriously dour lyrics (set forth below) to match Harris' vocal.  Given the band members' recent personal histories and the personality-histrionics within the band (Brent Knopf just quit the band to focus on his side-project, Ramona Falls), the lyrics convey the weight of a relationship, whether regarding a lover or band member.  Long live Menomena.
"I get so caught up in my ways
sometimes I overlook the simple plains
I feel like certain times in my life
are met with certain times for pain to thrive
you're five foot five, not a hundred pounds
I'm scared to death of every single ounce
and worst of all is when it's calm
cause I know the sea won't be calm for long
you bring me down
I walked right in through the rabbit's door
and walked right into the rabbit's hole
I made myself an open book
I made myself a sitting duck
I don't know how I missed the signs
I must have passed by them a hundred times
you barely notice what I say
you're busy looking round the room instead
I get so caught up in my ways
I walked right in through the rabbit's door
and walked right into the rabbit's hole
I made myself an open book
I made myself a sitting duck
I'm walking down this rabbit trail
my feet grow heavy with every step
I stop to eat and take a nap
and now I can't find my way back
you bring me down
so down."
Menomena–Queen Black Acid
[audio:https://www.thelefortreport.com/blog/wp-content/uploads/01-Queen-Black-Acid.mp3|titles=01 Queen Black Acid]
Another band that has proved its worth repeatedly is Athens, Georgia's Deerhunter, who are fronted by savant terrible, Bradford Cox.  Their latest record, "Halcyon Digest," dominated the Top Albums of 2010 lists, and for good reason.  The record is filled with varied and dense pop songs.  In addition to the ubiquitous pop of  Helicopter, the sax-infused Coronado, the heartfelt, driving lament of He Would Have Laughed (written for the late punk-genius, Jay Reatard), and the chiming jangle of Revival, there is the great psych-rocker, Desire Lines, which simply defines the album.  We love how the guitars take over the song at minute 3:00 and take the song to another level, reminding us a bit of seminal band, Television.  Magic.
Deerhunter–Desire Lines
[audio:https://www.thelefortreport.com/blog/wp-content/uploads/06-Desire-Lines.mp3|titles=06 Desire Lines]
Speaking of bands that were unfairly cast adrift by the blogs after their much-hyped first record, Tapes N' Tapes deserved much better.  They recently released their third record, "Outsider," and it is further proof of this band's worth.  Following their debut, "Loon," they lost some media momentum, but bounce back strong with aggressive songs on the new record, as evidenced by Freak Out.
Tapes N' Tapes–Freak Out
[audio:https://www.thelefortreport.com/blog/wp-content/uploads/Tapes-n-Tapes-Freak-Out.mp3|titles=Tapes 'n Tapes – Freak Out]
But we have to also keep trying new bands and their songs, and the following songs by newer bands have also stood out on our year-end playlist.  If they continue at this quality level, we will continue to sing their praises.  If not, we will dutifully warn you.  Check 'em out.
Austin's Voxhaul Broadcast have followed up their 2008 debut, with a great, driving song, Leaving on the 5th. Bodes well for their future.  Time will tell.
Voxhaul Broadcast–Leaving on the 5th
[audio:https://www.thelefortreport.com/blog/wp-content/uploads/Voxhaul-Broadcast-Leaving-On-The-5th.mp3|titles=Voxhaul Broadcast – Leaving On The 5th]
England's Stornaway brings its folk-infused Brit-pop to the world with its latest record, "Beachcomber's Windowsill."  The band falls somewhere between James and Belle & Sebastian, leaning more to the latter.  Check out the horns and delivery on their catchy song, Zorbing.
Stornaway–Zorbing
[audio:https://www.thelefortreport.com/blog/wp-content/uploads/zorbing.mp3|titles=zorbing]
Finally, we give you St. Louis band, Jumbling Towers.  The Towers mix the vocal sounds of Destroyer's Dan Bejar with a melodic, electronica wash to great effect.  Though the jury is still out on this band, their EP, "The Ramifications of an Exciting Spouse," has been on repeat the last month.  Amongst our favorite tracks is Typecasting in Eugene, with its allusions to "Oregon shores," and lyrics telling of a "vintage store that Melanie owns, she'll give you a job, you can manage the floor."  While the song states that "It all feels right to dream, it's your dream, a dream you had since you were 17," we're not sure if this is designed to comfort or deride.  Time will tell about the composition and the band.  We wish them well.
Jumbling Towers–Typecasting in Eugene
[audio:https://www.thelefortreport.com/blog/wp-content/uploads/Typecasting-in-Eugene1.mp3|titles=Typecasting in Eugene]