Straight Outta Stillwater–Other Lives (and The Rosebuds) at Soho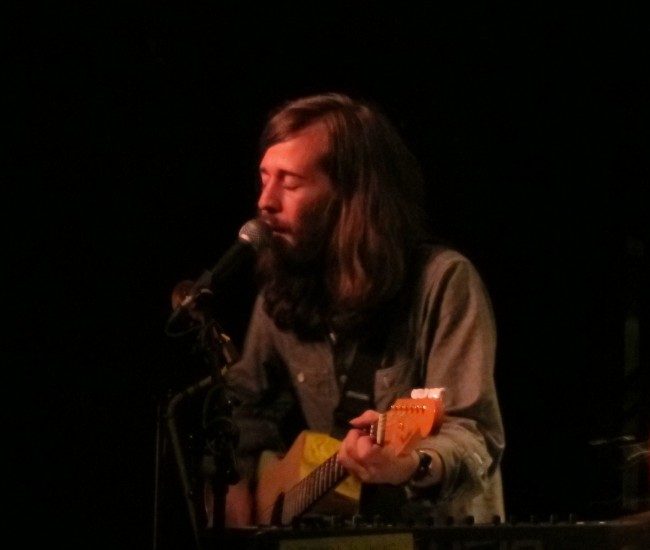 We kidnapped a couple of college-bound cousins and sallied down to Soho last night for a great double bill of Stillwater, Oklahoma's Other Lives and The Rosebuds, all as presented by Club Mercy.
First up was Other Lives, which consists of  leader Jesse Tabish (above) on guitar and keys, Jenny Hsu on cello and keyboards, Jonathon Mooney on piano,violin, guitar and harmonium, Josh Onstott on bass, organ and trumpet, and Colby Owens on drums.  Their music and songs at times reside in the brooding chamber-pop realm, but they can also make a more raucous, rockish sound driven by Owens powerful drumming and the others' ensemble playing.  Most of the members contribute stunning harmony vocals to Tabish's lead, the latter reminding of Interpol vocals at times (check out Tamer Animals in the video below).  Hsu greatly adds to the mix with occasional lead vocals, sweet harmonies and incisive cello and piano playing.  Taken as a whole, the band crafts complex songs of the heart and enlivens them with great ensemble performances.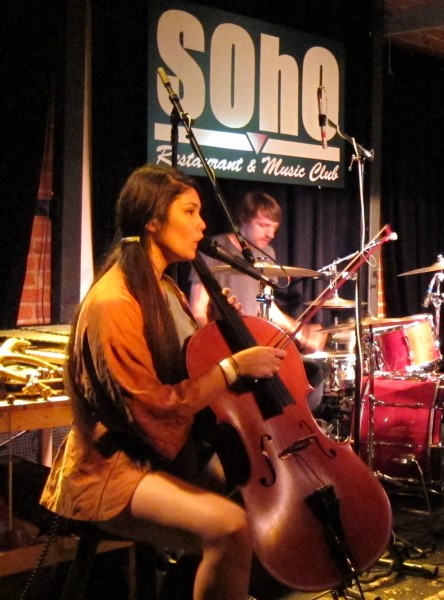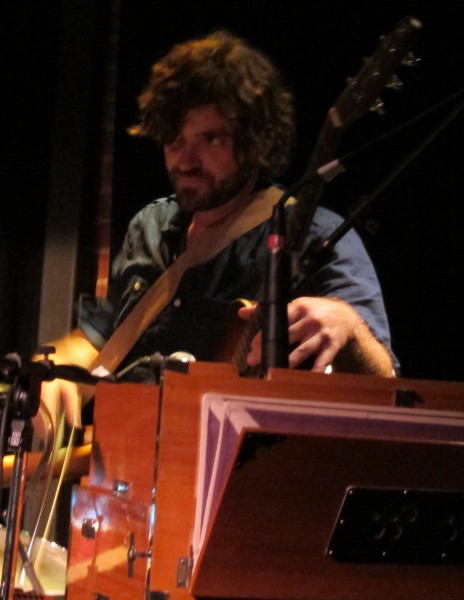 Check out live performances of a couple of their gravitas-filled songs, For 12 and Tamer Animals, from their recent album "Tamer Animals." And below those is the band performing Paper Cities on HearYa.
The Rosebuds followed, and we were pleasantly surprised to find that this was not just another twee husband-and-wife/boyfriend-and-girlfriend keyboard/guitar-based duo.  Instead the Rosebuds are an intermittently rocking four-piece featuring the valiant vocals and lively delivery of ex-marrieds Ivan Howard and Kelly Crisp, with strong support on drums and violin.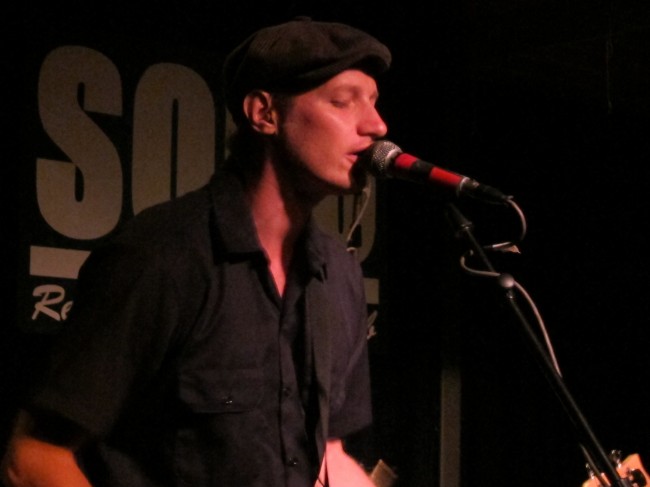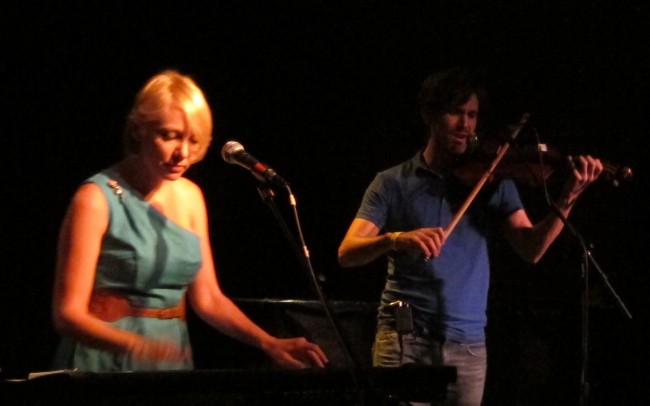 Varying between uptempo, danceable numbers and broken-hearted ballads, the Rosebuds gave the disappointingly smallish audience a compelling set of sounds. Seizing on the sizing, Crisp even left her keyboard to come out onto the floor to motion the audience closer to the stage to create a more intimate setting.  As heard at Soho, the band's gestalt is captured well by the title of their most recent album, Loud Planes Fly Low (a powerful album filled with odes to Crisp's and Howard's relationship–and the end thereof).  They were laudingly loud at times (especially when Other Lives' Tabish joined them on one raucous song), but they glided well and low at other times.  We highly recommend you check out their new album.  The band should win over ample additional fans when it opens for Bon Iver on their national tour this summer.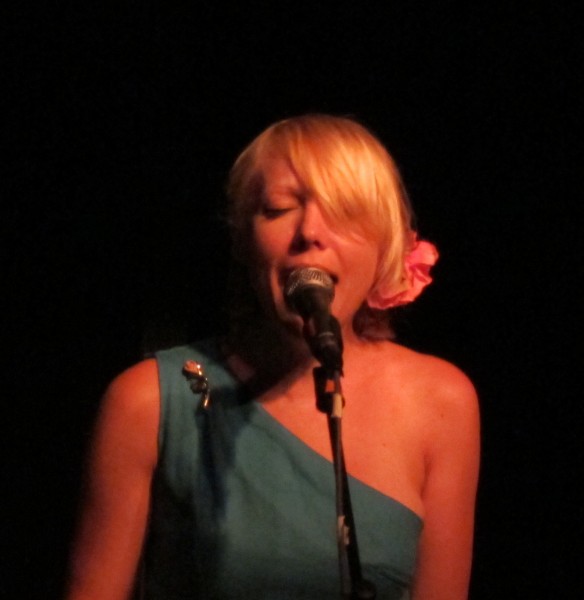 You can check them out live below.
The Rosebuds – Loud Planes Fly Low from 521studies on Vimeo.