Trampoline Summer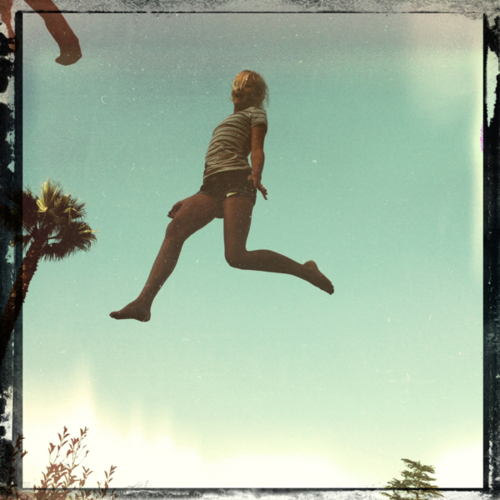 Summertime has sashayed into Central California finally.  You can see it in the sky, feel it in the  fronds (palm) and scrape it off of State Street.  Non-polar bears may now venture into the ocean, and there is unscheduled mayhem.  Some are even (horrors!) off the grid.
And you can hear summer in the song Trampolines by the young Chicago band Yourself and the Air off of their new EP, Who's Who in the Zoo, on Lujo Records.  The song may be as fleeting as the days, but it shimmers and soundtracks the season for us, and lifts us into the summer sky.  Ourselves in the air.
We were out of town when Yourself and the Air played at Muddy Waters recently, but we have heard good things about their set.  We wish them well. Vive l'été!
Yourself and the Air–Trampolines.
[audio:https://www.thelefortreport.com/blog/wp-content/uploads/Yourself-and-the-Air-Trampolines1.mp3|titles=Yourself and the Air-Trampolines]