Charles Bradley and the Menahan Street Band at Soho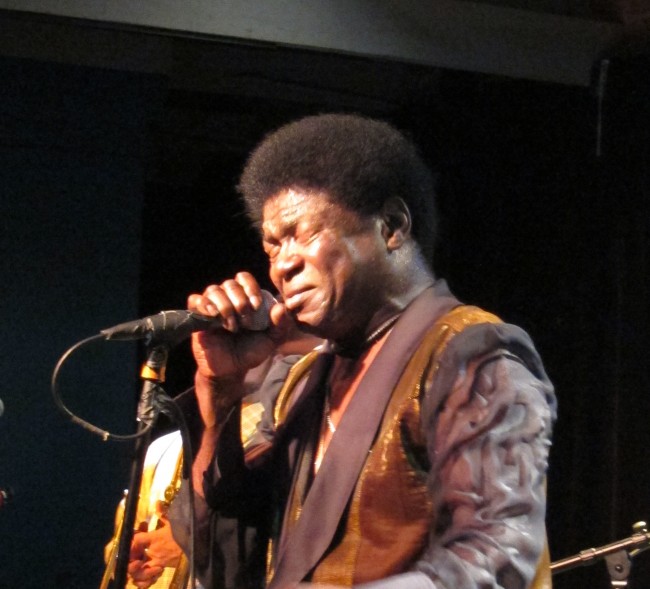 While you were sleeping last night, or whatever else it was you were doing instead, Charles Bradley and the magnificent Menahan Street Band scorched and seared the stage at Soho.  Seriously, you'll have to check with the fire department to see if Soho will be open for business tonight (checked: they're open), the heat was turned up so high on stage.  Charles and Band put on one of the best performances of this or any other year.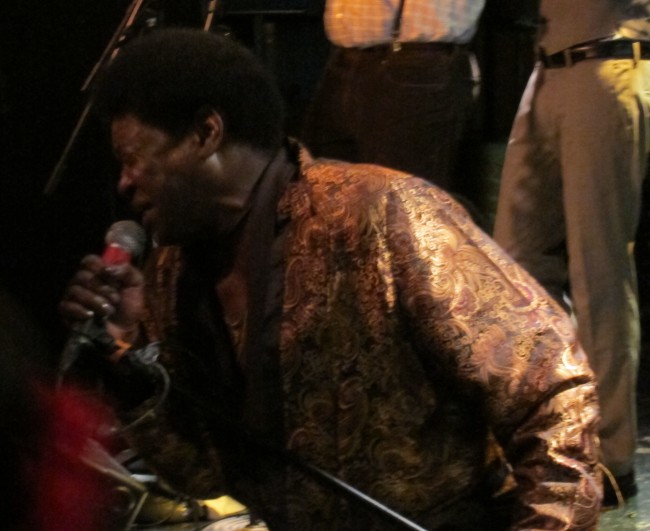 Otis, James, Wilson–others have come and gone–but we haven't cottoned to any previous live R&B rave-ups (well JB was pretty entertaining, but with a serious 'tude) as much as the love-fest that Bradley and Band brought to Soho last night.  With regal revenants from Chess Records, Muscle Shoals and Stax Records seeming to slip and slap through the sound system, Bradley and the Menahans brought the musical gospel of soulful love.  There are others who are tapping into this old soul source anew (Sharon Jones, Amy RIP, etc.), but Bradley's offering seems to our ears so much more authentic, heartfelt and lived-in.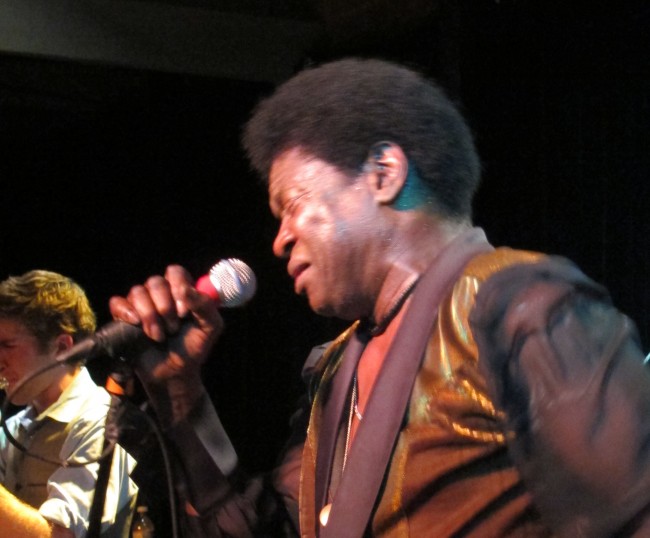 If you haven't read his heart-rending bio, suffice it to say that Charles Bradley has paid a life's worth of dues (according to an interview with Josef Woodard in the Newspress, Bradley still lives in "the projects" in New York City with his mother and sister), but now at 62-years of age he's been given a new lease on life (with options).  Thanks to Daptone Records and gifted  songwriter/guitarist Thomas "TNT" Brenneck (leader of the Menahans), this year Charles released his first album (the hardened "No Time for Dreaming") and has since been taking the world by Irene in concert.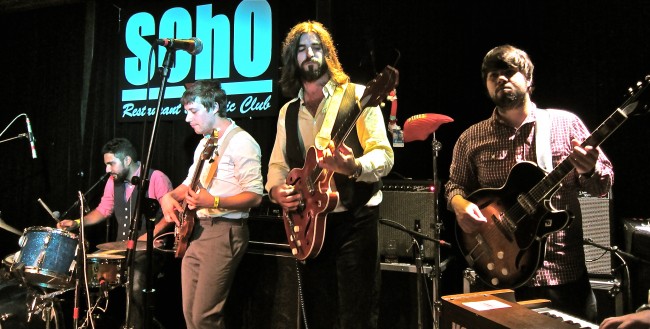 And so it was last night at Soho.  The Menahans came out and warmed the crowd up with a couple of soulful instrumentals, and it was clear that this was a top-shelf R&B band.  With duel-guitars, organ (manned by a fine Felix Pappalardi look-alike who also functioned as the MC), drums, bass, trumpet and trombone, the band filled Soho with a sweet soul sound.  And yet they did so with subtlety and restraint, not yielding to the temptation to needlessly bray and brawl like others that will go unmentioned.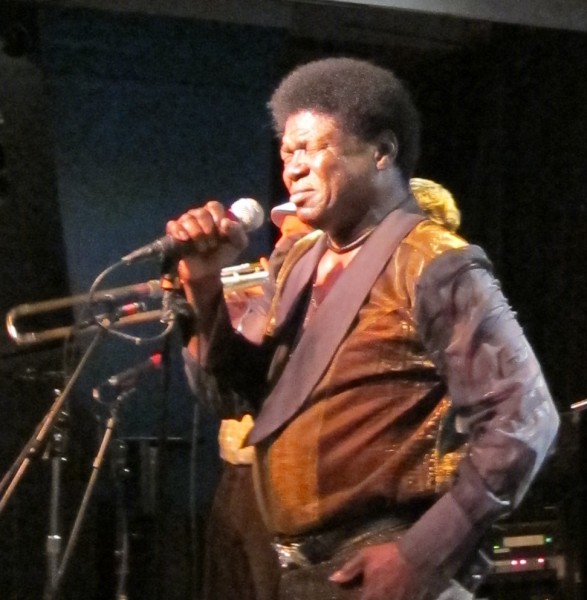 And then Charles came out, and it was bedlam from the first sung note.  And the feeling was mutual.  When Bradley saw the large, adoring crowd he was overcome with emotion (he seemed in joyful tears a good portion of the night), and thanked the crowd repeatedly, vowing his love for them.  Charles and the Menahans proceeded to embroil the crowd in a great set of songs comprised predominantly of songs off the album, but also a couple of b-sides and a great cover of Neil Young's Heart of Gold, which you can check below.  At the end of the 90-minute set, while the Menahans continued to smolder on the stage, Charles came down into the audience to express his gratitude by handing out hugs throughout the audience for a good 10-15 minutes.  If you weren't careful, it could choke you up.  It's rare to see that kind of grace and joy from musicians, and the gospel of love delivered so convincingly.
The next time you have an opportunity to see Charles Bradley and the Menahan Street Band, skip the sleep and the supper, and get ye to the show.  To quote Bradley:  "There is no more time for dreaming, just time for singing, dancing and loving."  Amen.
And thanks to Club Mercy for yet another all-time event.
Check out The World (Is Going Up in Flames), Heart of Gold, and How Long below from Soho (we apologize for the sound).  And then make sure you venture over and buy his album HERE and check out the interwebs further for ever-accumulating video examples of the great Charles Bradley and the Menahan Street Band.