Dawes, Blitzen Trapper, and Smoke Fairies at Soho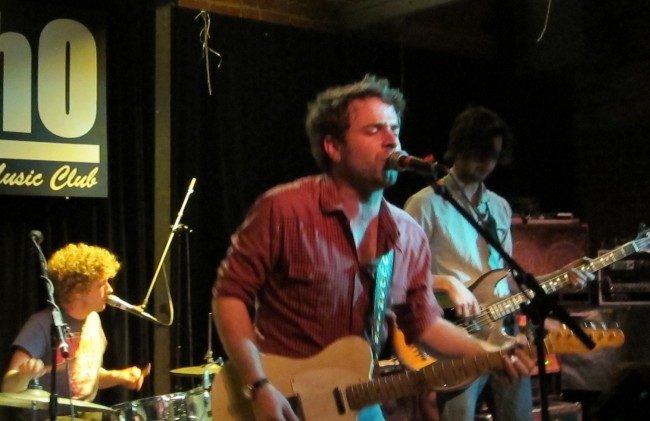 Once again Dawes delivered the musical goods live at Soho on Saturday, though this time to an adoring, sold-out crowd.  All were awed by Dawes.  Since seeing them late last year at the same venue, they have evolved further and secured their status as one of the best live acts in the game.  Highlights of their set included If I Wanted Someone, Fire Away, When My Time Comes, Million Dollar Bill, Time Spent in Los Angeles, My Way Back Home, and A Little Bit of Everything.
Do yourselves a huge favor and pick up their most recent album, the phenomenal "Nothing is Wrong," which will undoubtedly finish in our (and many others') Top Albums of 2011 list.  Taylor Goldsmith and the boys are honing their songwriting skills (particularly the lyrics), and Taylor stands to become one of our best songwriters if the current trajectory continues.
Check out a few videos of Dawes live performances below.
Here's a sweet acoustic version of My Way Back Home:
And here's another acoustic version (of great new song, If I Wanted Someone), followed by an electrifying electrified version of the same song:
And finally, check out Dawes, with Jackson Browne and Jonathan Wilson, performing our "Favorite Ballad" of 2011, Million Dollar Bill.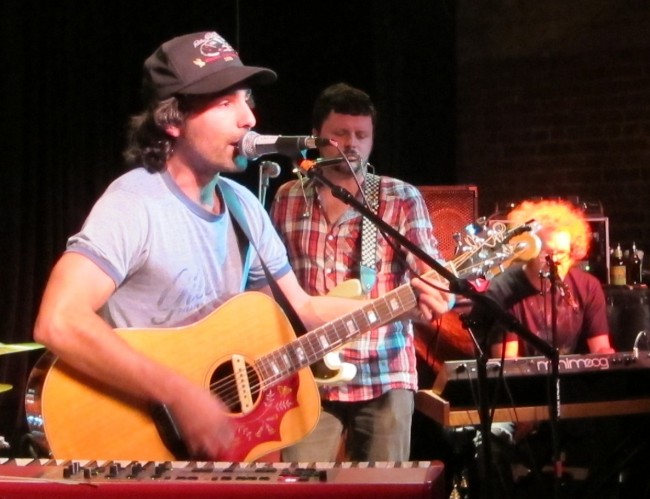 Blitzen Trapper is the titular "co-headliner" with Dawes on the bands' current tour together, but BT opened Saturday second-billed, and they couldn't come close to matching the dead-on Dawes.  Blitzen Trapper's set began countrified and then segued into a (very derivative) blues-rock/heavy theme that left us completely cold.  We've seen and heard this mix too many times before (and frankly if we wanted this melange, we'd just stay home and listen to our old Savoy Brown/James Gang/Humble Pie records or go to a roadhouse bar somewhere–and that's not happening given the ever-expanding universe of more interesting music available).  And unlike Dawes, whose songs begin but then take-off from the '70s sounds of Laurel Canyon, Blitzen Trapper doesn't seem to elevate beyond their influences.  The audience didn't seem to mind the Retromania, however, and their well-played instrumentals were well-received by the crowd.
Update:  We now know that luck was with us in Santa Barbara.  It appears that the two "co-headliners" are alternating at the headlining position, and last night in Phoenix Dawes was second-billed and played a scant 10 songs with no encore, while Blitzen Trapper headlined and played 18 songs.  Lucky us.  Unfortunate for Phoenix, and a true crime for Dawes' fans (and the entire audience) there.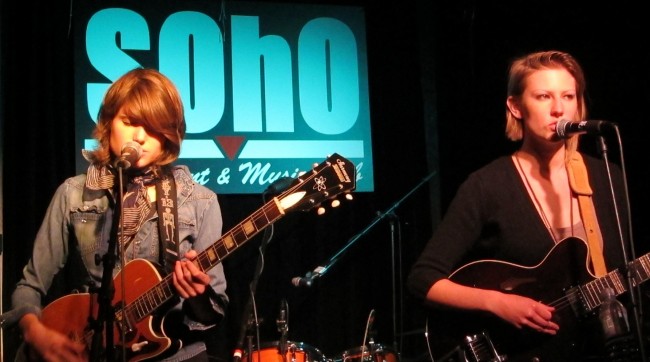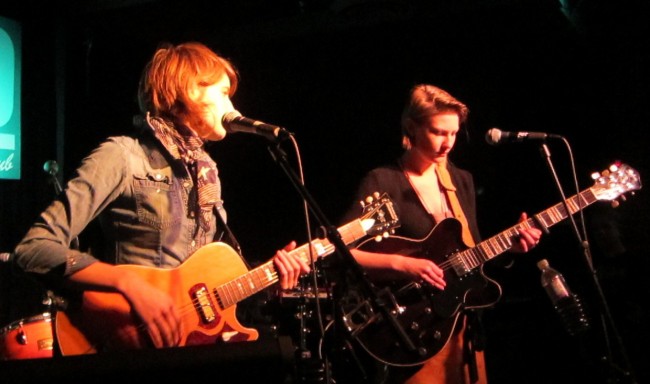 Opening up were the far more interesting Smoke Fairies from London.  To these ears, they were an interesting mix of PJ Harvey and Joanna Newsom, with nice fingerpicked and slide guitar touches.  Keep an eye on this duo.  They seem to be onto something.  We can't wait to catch them backed by a full band.  Check out some videos below.