Hardly Strictly Bluegrass Festival–Photos from Days 1 and 2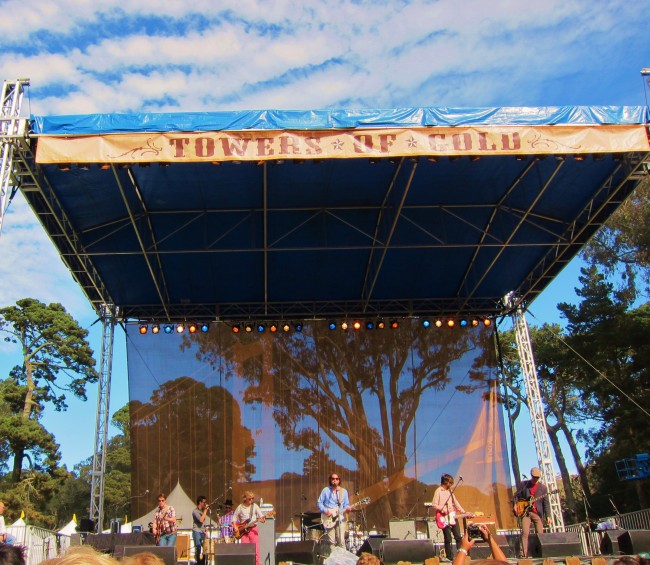 We've been mired at the Hardly Strictly Bluegrass Festival, held in San Francisco's Golden Gate Park, the last two days.  And oh what a sweet mire.  Check out some photos from Days 1 and 2 below.
On Friday we caught all of the Conor Oberst-curated acts at the Rooster Stage, including Jonathan Wilson, Simon Joyner, Woods (featuring Jeremy Earl's high, soulful voice that gave off some Shins shadings), Kurt Vile and the Violators (killing again with their circa-Exiles Stones motif), and the always-rousing Felice Brothers (their nicely-evolutionary recent album, Celebration Florida, has been prominent on our playlists recently).  Then M. Ward came out and played the rocking warden role, driving the inmates mad.  After Ward set the bar way high, Bright Eyes (accompanied by M. Ward, Gillian Welch, David Rawlings and most of the days' participants) capped off the day with an over-the-top, revelatory set that tore the stars out of the night sky.  The Eyes had it, and the ayes had it as consensus-best set of the first two days of HSB.  Bright Eyes' set again begged the question:  where were you Central Coast when Bright Eyes killed at the SB Bowl recently to a 2/3-filled venue? They may never come around again, but if they do, don't mess up and miss it, ye of little faith (those in Morocco excused).
On Saturday we negotiated the massive crowds to catch the sweet subtlety of Cass McCombs, the great Robyn Hitchcock (accompanied by Gillian Welch, David Rawlings, and Abigail Washburn), Hugh ("House") Laurie, and Otis Clay.  And then Broken Social Scene (including Stars' Amy Millan on vocals) slayed on their second-to-last set before a long hiatus, and left all sated with their strong group effect and Kevin Drew's vaunted vocals and crowd-play.  The Punch Brothers then punched out the last set, and we were off for Hotei's noodles and hamachi.  Another great day in San Francisco.
Check out some photos below.  We'll post more on the above, along with some great videos, soon-come.
Day 1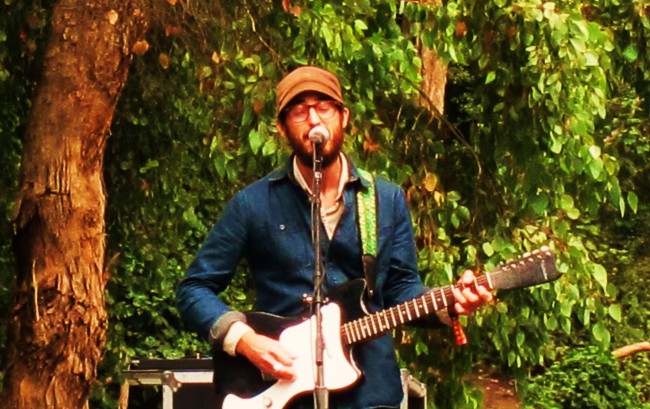 Wood's Jeremy Earl (with proper backdrop for this band)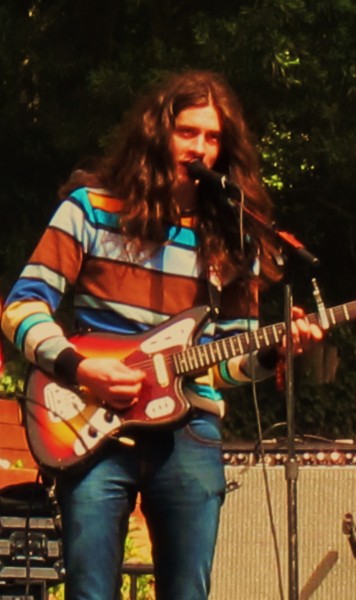 Kurt Vile (in stylin' striped-sweater and with the Violators).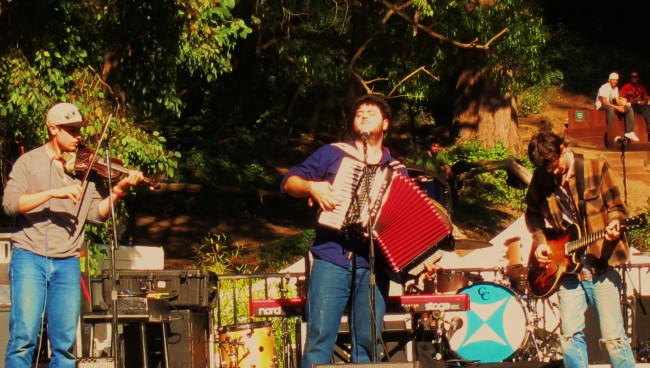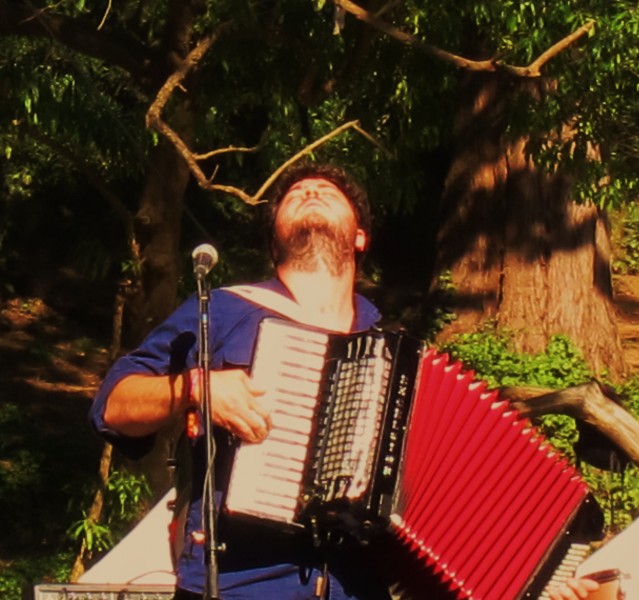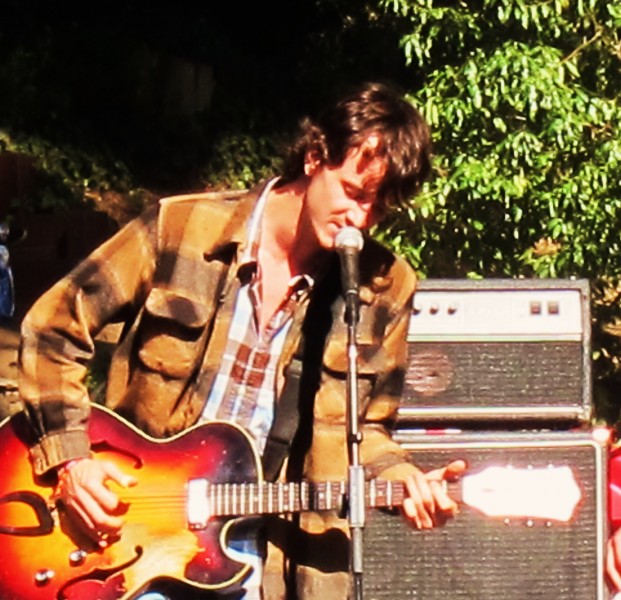 The Felice Brothers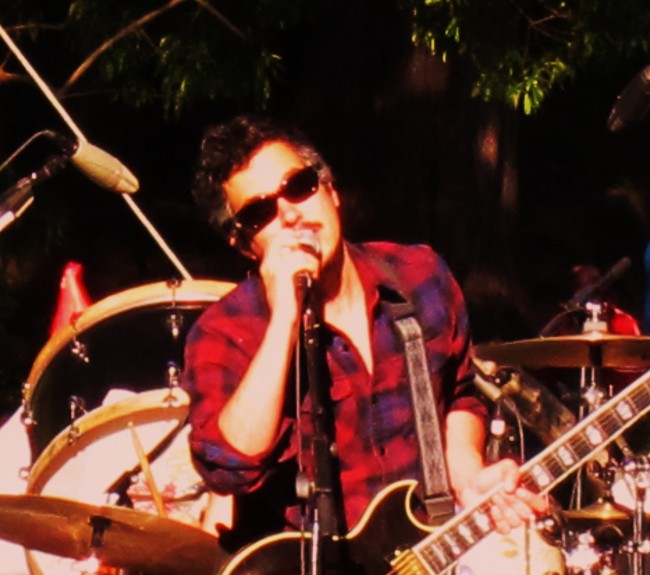 M. Ward
Day 2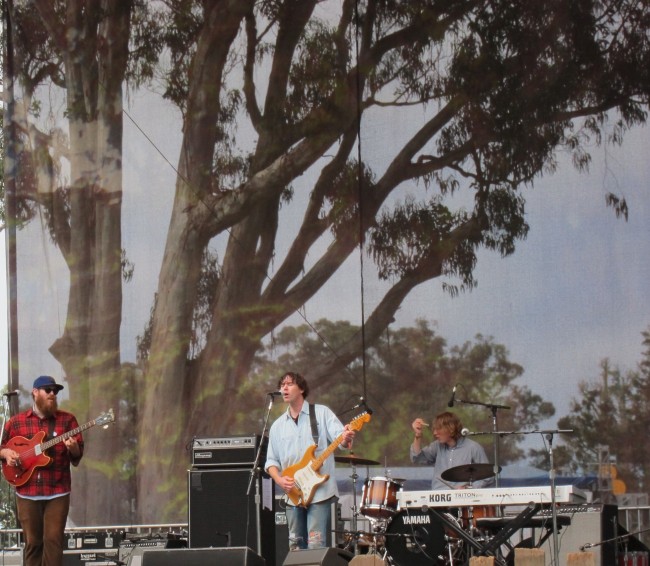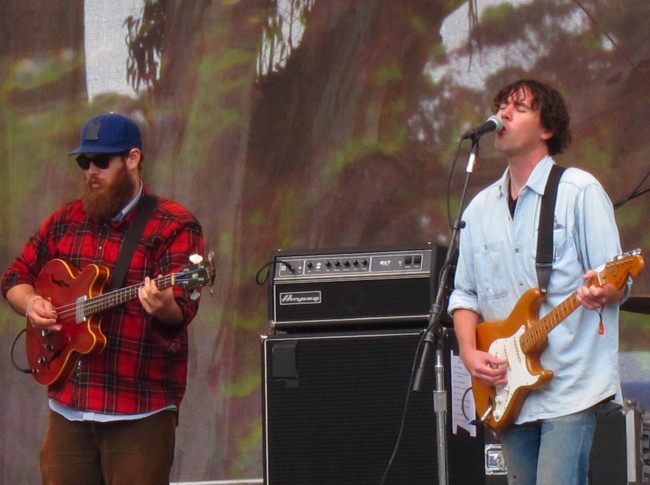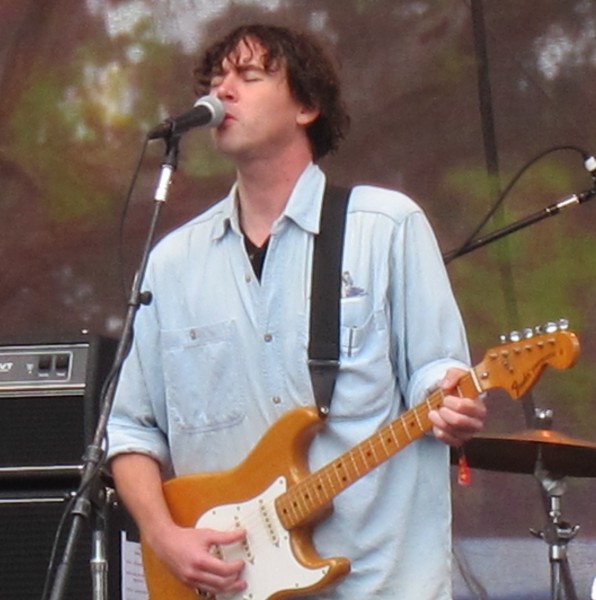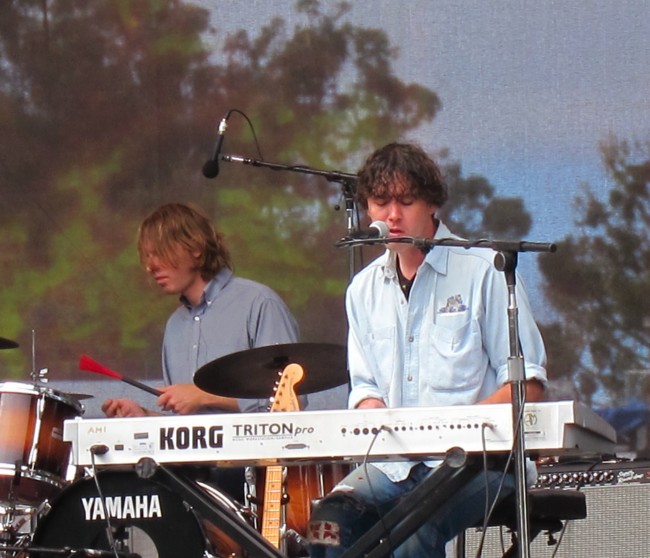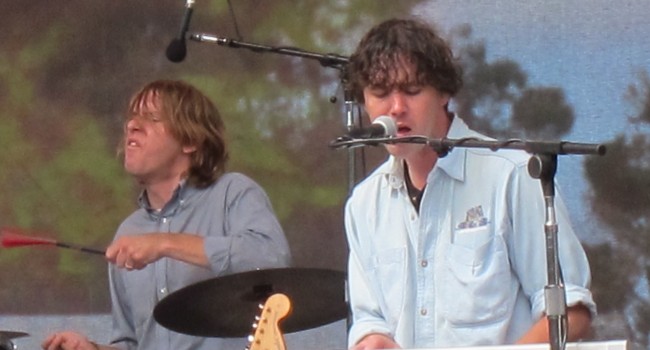 Cass McCombs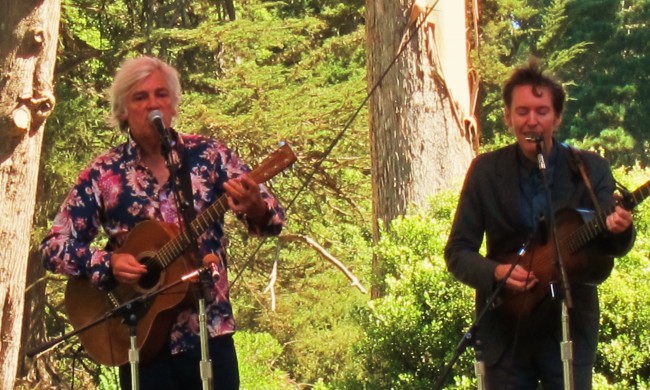 Robyn Hitchcock and David Rawlings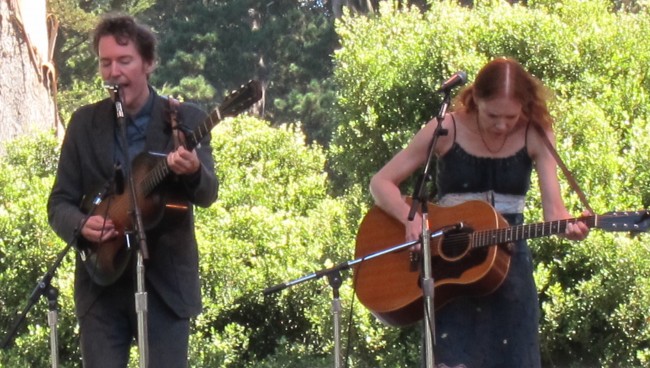 David Rawlings and Gillian Welch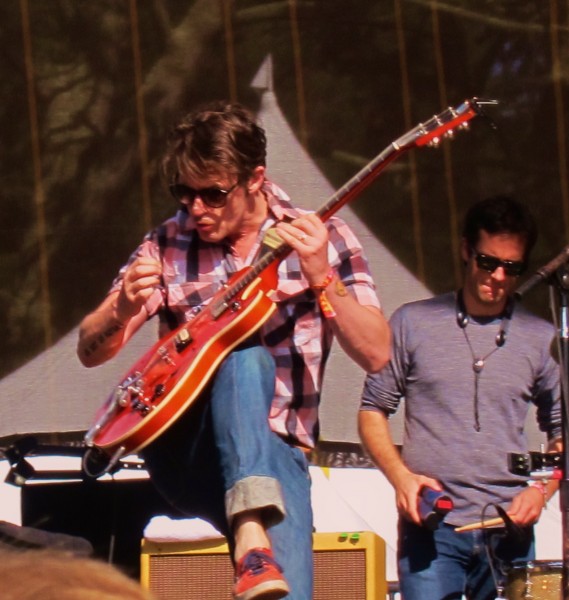 Broken Social Scene's Andrew Whiteman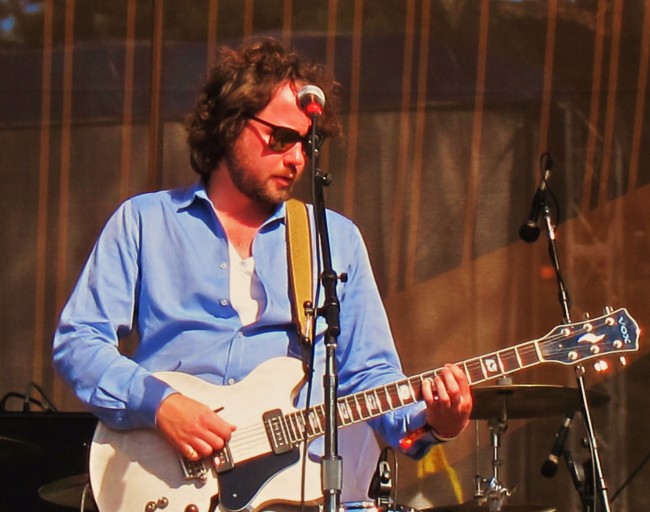 Broken Social Scene's Kevin Drew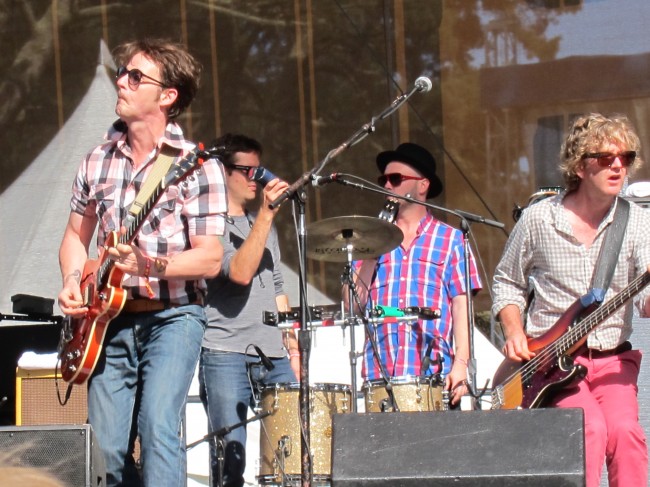 Broken Social Scene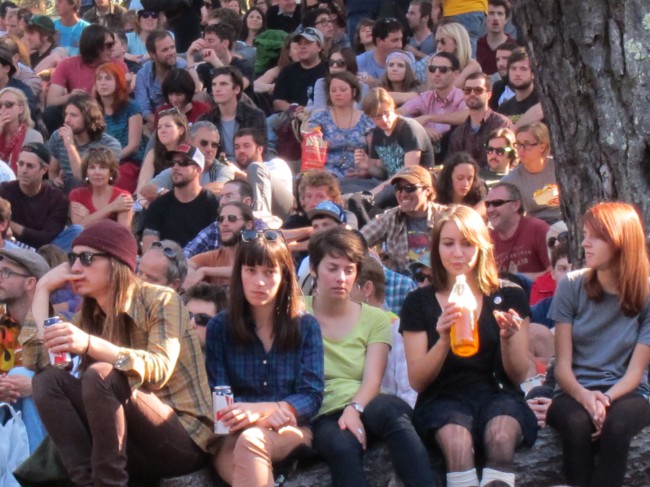 The Rooster Stage crowd on Friday