Woody Guthrie Gets His Due Again, This Time From Jim James and Cohorts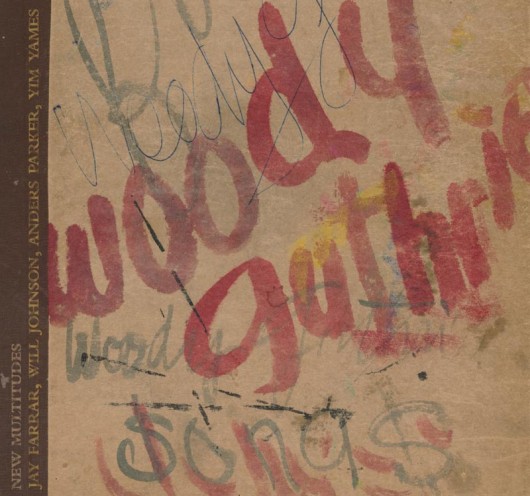 Legendary folk-troubadour, Woody Guthrie, has received deserved accolades and admiration from the general public and fellow musicians alike over the years.  Over a decade ago, Woody's daughter, Nora Guthrie, sought help from Billy Bragg and Wilco to put music to Woody's lyrics that she had unearthed.  The result was two Mermaid Avenue albums, which helped to bring Woody's music to a new set of listeners (for anyone who hasn't heard the song California Stars by Wilco, you are missing out–check out a great singalong with California kids HERE).
Comes now a supergroup comprised of My Morning Jacket's Jim James (billed as Yim Yames), Son Volt's Jay Farrar, Centro-Matic's Will Johnson, and Varnaline's Anders Parker, who have teamed up and dreamed up music for more Woody Guthrie lyrics.  The result is a new album entitled New Multitudes, which comes out Feb. 28.
As will be heard, this ain't your great-grandaddy's folk music.  New Multitudes ladles on electric guitar and psychedelic pop sounds to the LA-centric lyrics for a whole new Guthrie vantage.  You can hear it below in the first song released from the album, Old L.A.  Makes us want to take a drive down the 101 to that "pretty fair place to be."