If It's Foggy, Then You Must Be Covered in Beach Boys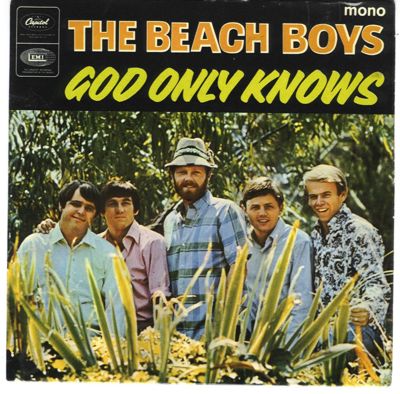 It's the day after Sunday (we won't say the word), and we're enveloped in the evil fog.  So summer has officially arrived.  And with summer comes thoughts of The Beach Boys.  Which reminds us:  the reunited Beach Boys are coming to the Santa Barbara Bowl on May 28th (Memorial/Anniversary Day), and will include Brian Wilson, Mike Love, Al Jardine, Bruce Johnston, David Marks and a host of backers. What better way to spend Memorial Day?
Before we get 'round to listening to the real deal (last year's Smile Box Set is highly recommended), in time of need we keep returning to two covers of the Boys' God Only Knows.  The first (featuring Canada's talented Joe Grass on pedal steel) matches the morning's mood.  The second is by the phenomenal (and phenomenally horribly named) Dale Earnhardt Jr. Jr. and never fails to lift.  We've written about the preternaturally-talented DEJJ before and love their Grizzly-Bear-As-Applied-to-Beach-Boys-and-Vocals-Beyond effect on this cover in particular.
Joe Grass:
Dale Earnhardt Jr. Jr.:
DJEE at Troubadour:
Another: