Jack White Live From Webster Hall–Directed by Gary Oldman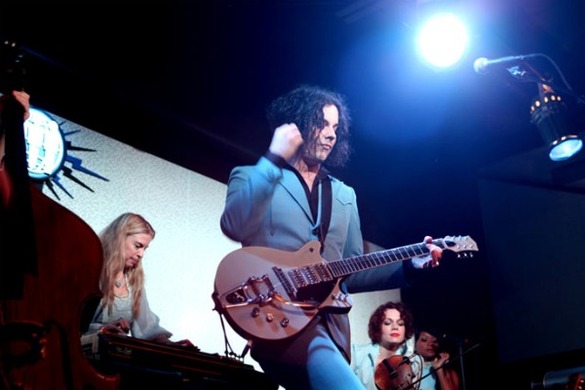 We've been calibrating and cogitating on Jack White's new solo album, Blunderbuss.  So far we're calling it the most dynamic and varied album of his career.  No one can doubt White's prowess as a fiery guitar player.  And on the new album there are early tracks with moments that, as good as they are, smack of the same-old (though even those moments have comparatively enhanced elements).  But as the album progresses we were pleasantly surprised by White's piano-playing taking centerstage and far more variety and dynamism on the album than historically.
In support of the new album, Vevo/YouTube is streaming White performing at New York's Webster Hall.  The stream is part of the "American Express Unstaged" series, and it's directed by actor Gary Oldman.  Check it out HERE.