Warren Zevon Was Born to Rock the Boat–Watch A Final Performance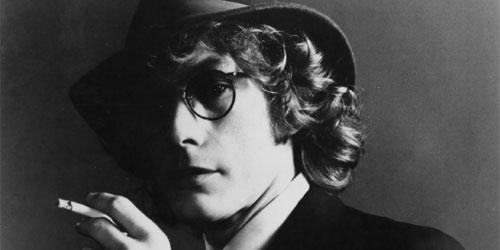 The great Warren Zevon fell asleep permanently nine years ago today.  While he was one of our best songwriters (he penned several of our all-time favorite songs, including The French Inhaler), Zevon was also a great live performer (we fondly remember a raging, rollicking show at the Roxy in '78 in support of his excellent Excitable Boy album).
An example of his performance acumen can be found in his powerfully poignant rendering of Mutineer on the Letterman Show on October 30, 2002, the last time he appeared on television.  Following Zevon's terminal mesothelioma diagnosis, Letterman devoted an entire show to Zevon who was one of the host's favorite musical guests.  That night Warren played a few sterling songs and spoke about his illness and included some comedic flourishes.  He noted, "I may have made a tactical error in not going to a physician for 20 years."  It was also during this show that Zevon offered his now-oft-quoted advice in the face of inevitable death: "Enjoy every sandwich."
But the most memorable portion of the show was when the wizened Zevon sat at the piano and bravely sang a beautiful rendition of his bountiful ballad, Mutineer.  The juxtaposition of his diminished vocals and the rebellious lyric can't help but affect. Check it out.  Warren, we pray you're still floating and that we'll see you again.
The song's lyrics follow the video.
Warren Zevon–Mutineer:
"Yo ho ho and a bottle of rum
Hoist the mainsail – here I come
Ain't no room on board for the insincere
You're my witness
I'm your mutineer
I was born to rock the boat
Some may sink but we will float
Grab your coat – let's get out of here
You're my witness
I'm your mutineer
Long ago we laughed at shadows
Lightning flashed and thunder followed us
It could never find us here
You're my witness
I'm your mutineer
Long ago we laughed at shadows
Lightning flashed and thunder followed us
It could never find us here
You're my witness
I'm your mutineer
I was born to rock the boat
Some may sink but we will float
Grab your coat – let's get out of here
You're my witness
I'm your mutineer
You're my witness
I'm your mutineer
I'm your mutineer…"