Cycling and Rabobank; Jason Collett Provides a Possible Soundtrack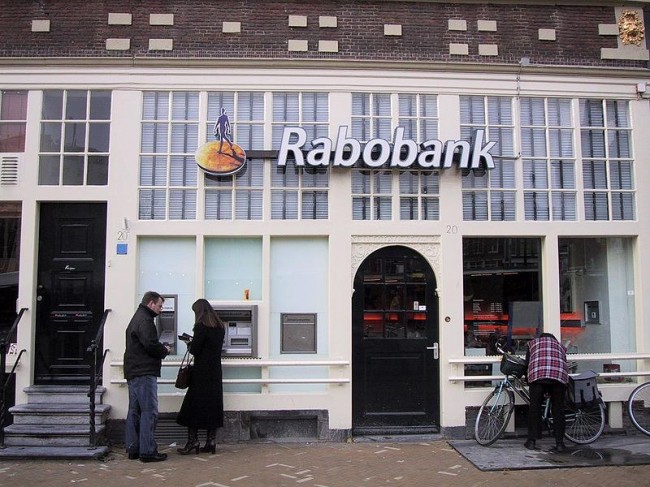 Once upon a time there was the gentlemanly sport of cycling.  Since time immemorial riders have battled across the Alps, Pyrenees, Dolomites, and other not-so-flat and flat cobblestoned landscapes of Europe (and other regions) in races for weeks-on-end or for ridiculously fast and long one-day races.  Then in 1995 the sport entered what many consider the Dark Age of Cycling.  Thereabouts the anemia drug, EPO, and other performance-enhancing drugs were introduced to the sport, which was thereafter dramatically changed by the involved riders, managers and teams, and perhaps (time will tell) with the knowledge of race-organizers and the professional cycling governing bodies themselves.  And perhaps also with the wink-wink-nudge-nudge of their sponsors, who desperately wanted to see their logos emblazoned across the (oft-skeletal) bodies of their winning riders.  All in the name of "winning."  And now most in cycling are left losers.
Dutch financial behemoth Rabobank entered as a sponsor of a professional cycling team in 1996 (huh, go figure).  Following the recent allegations made public by the anti-doping organizations United States Anti-Doping Agencey (USADA) and WADA and their actions taken against Lance Armstrong (and virtually the entire sport), in a classic we-was-robbed (so to speak) move, Rabobank declared it was ending its sponsorship of its professional cycling team.  Following Rabobank's announcement, pro-cyclist David Millar and others were quick to chastise Rabobank for happily being a sponsor during the "dirty era" (in which Rabobank riders were repeatedly busted for doping), but then pulling out of cycling when the sport is arguably its cleanest since 1995 and is likely headed into an even-cleaner era following the Armstrong revelations.  Millar first Tweeted the following: "Dear Rabobank, you were part of the problem. How dare you walk away from your young clean guys who are part of the solution. Sickening." He then followed up with a less-hyperbolic, but still-pointed, letter to Rabobank, which you can read HERE.  We couldn't agree more.
Warning:  tenuous and tawdry tie-in between Rabobank and singer Jason Collett's song entering stage right.
For some reason Rabobank's bailing on cycling was on our minds this morning when we happened to be listening to under-appreciated singer-songwriter Jason Collett's fantastic new album Reckon.  And so when Collett's telling, reggae-riff song I Wanna Rob a Bank came blazing into our ears it provided the perfect soundtrack to our thoughts regarding the bank.  A good part of Reckon voices the feelings of those that have lost jobs or homes over the last few years during the economic crisis, but doesn't lash out at some of the causes of the crisis until I Wanna Rob A Bank comes on.  And then we hear the song's narrator segueing from his inner despair into outbound rage.  While we would never condone robbing a bank, the crassness of Rabobank's pull-out (sponsorus interruptus) from cycling had us thinking (only figuratively) about the prospect voiced in the song.  And who knows, in the context of professional cycling the song title could be interpreted merely as a call for Rabobank to return as a sponsor (I Want a Rabobank).  Yeah right.
Jason Collett is yet another former Broken Social Scene member (along with Feist, Emily Haines of Metric and Amy Millan of Stars, amongst others) who's made good.  On his new album Reckon, Collett again writes masterful melodic pop-folk songs in a wide range of styles that always resonate lyrically.  We'll write more about Collett and Reckon soon (suffice it to say it's one of our Best Albums of 2012).  In the meantime, check out (and download) I Wanna Rob a Bank below.