Recommended: New Back-Up Singers Documentary "Twenty Feet From Stardom"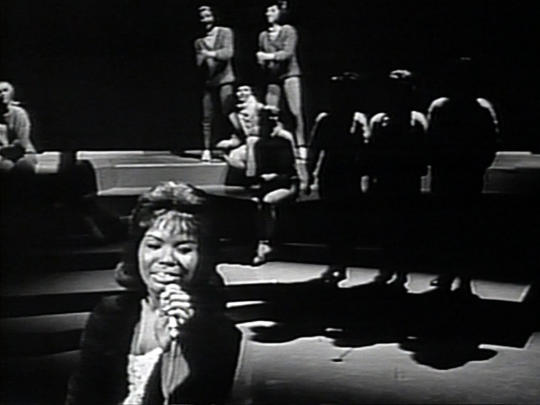 We'd been reading rave reviews about the new documentary exploring music's great back-up singers entitled Twenty Feet From Stardom, and then things started to get really interesting.
First we heard through the grapevine that Fresh Air's Terry Gross had done a fascinating piece on the new film.  In the interview (which you can listen to/download HERE) Gross interviews the film's director (Morgan Neville) and one of the featured back-up singers (the supremely talented Merry Clayton), Gross spoke with Clayton and discussed her historic backup-vocal on the Rolling Stones' haunting hit Gimme Shelter.  In that interview Clayton tells how her participation on Gimme Shelter came to be, and then Gross played a 31-second clip featuring only Clayton's isolated, impassioned vocal on the song.  And chills went down our spines.  Only then did we understand the lyrics of the song that we had misinterpreted all these years.
Clayton told Fresh Air the following about the Gimme Shelter session:
"The guys come out and stand next to me and say, 'It's just a shot away,' as I'm saying, 'Rape, murder.' I mean it was a sight to behold, and we got through it, and then they went in the booth to listen, and I saw them hooting and hollering while I was singing, but I didn't know what they were hooting and hollering about. And when I got back in the booth and listened, I said, 'Ooo, that's really nice.'
"And they said, 'You want to do another?' and I said, 'Well, I'll do one more and then I'm going to have to say thank you and good night.' I did one more, and then I did one more … and then I was gone. Next thing I know, that — that's history."
We recommend you listen to the full Fresh Air interview, but if you don't have time, at least check out the vocal track below.
In addition to the Fresh Air interview, we stumbled upon last weekend CBS's show Sunday Morning in which they interviewed, amongst others, Clayton and Judith Hill (back-up singer for Michael Jackson and recent stalwart performer on NBC's The Voice).  And we were further enthralled. You can see/read more of the Sunday Morning vignette HERE.
We can't wait to see the film, which opens tonight around the country, and even on the Central Coast. Check out the film's official trailer below for a better feel.  And then get out and see this film about the unsung heroines/heroes of rock n' roll, soul and pop history.