Review, Photos and Videos: Belle & Sebastian Lovefest at the Santa Barbara Bowl 10/17/13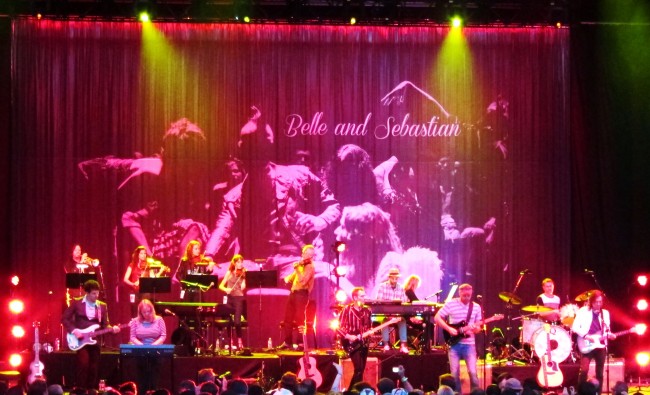 All photos: Greg Lawler
Scotland's Belle & Sebastian brought their amiable big band to the Santa Barbara Bowl last night and gave the modest, but ardent, crowd one of the most entertaining and heartwarming shows of the year.  From the moment they walked onstage it was a lovefest between band and audience.  For many, given the band's scant crossings of the Pond, it was the first time seeing them live.  While the band's setlist was not a strict "Greatest Hits," Belle & Sebastian did manage to hummingbird from one melodious album to the next from their deep discography, sampling many of their dulcet songs along the way.  The 13-piece band, led by singer-songwriter-dancer Stuart Murdoch and other core members Stevie Jackson, Chris Geddes, Richard Colburn, Sarah Martin, Mick Cooke and Bobby Kildea (further embellished with a savory string quartet and heavenly horns by Mick Crooke), was in fine fettle throughout despite some of the crew and equipment apparently having a difficult time making it from Austin to Santa Barbara in time for the show.  All's well that ends well.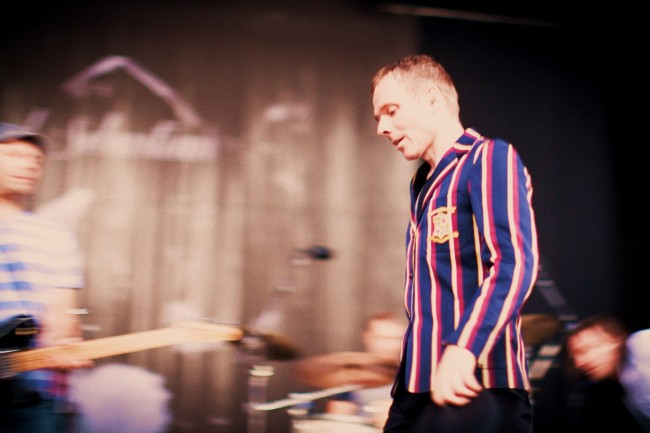 Belle & Sebastian opened with instrumental trollop, Judy is a Dick Slap, before segueing to crowd-pleasing I'm a Cuckoo, which set the crowd off into a night of dancing and crowd-singing.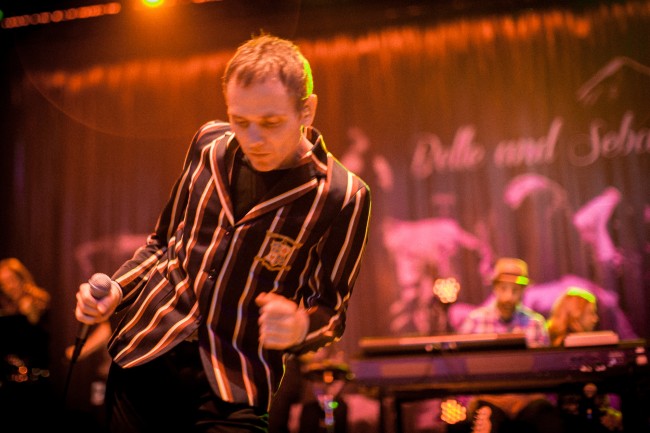 Leader Stuart Murdoch engaged in heartwarming interaction with the crowd throughout the show, at one point requesting a fan apply mascara to him (during Lord Anthony, natch).  At another point, Murdoch invited a fan up to act as audience cue-card girl.  He also made a song-long foray into the Bowl audience, taking a tightrope walk along the Bowl's stone wall while high-fiving fans and giving hugs to some wheelchaired fans along the way.  The interactive lovefest was capped off when the band invited 40 or so fans up stage to dance during favorite Boy With the Arab Strap (watch the video way below) and then invited them to stick around for Legal Man (during which some of the olders felt vindicated when Murdoch admonished the young dancers to "put down your phones"), before capping matters off by kicking B&S-emblazoned beachballs into the crowd.  In addition to a songwriting acumen that makes him the British-equivalent of Burt Bacharach, Murdoch is a gregariously engaging and empathetic leader in a live setting.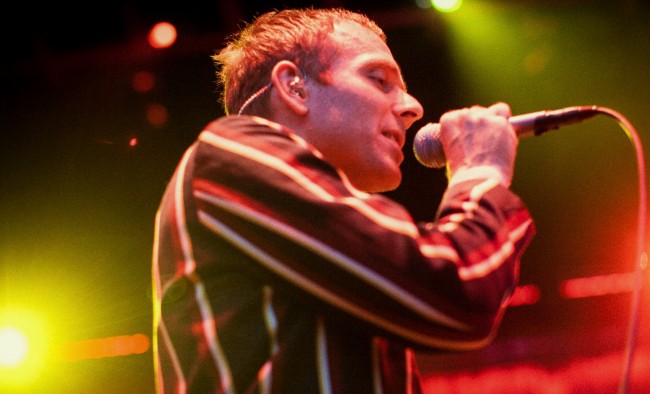 Though clearly the centerpoint, the show didn't focus solely onMurdoch, as sidekick/guitarist Stevie Jackson took over lead vocals on To Be Myself Completely, and multi-instrumentalist Sarah Martin took a scintillatingly sonorous turn on I Can See Your Future.  After the Boy With The Arab Strap/Legal Man dance-fest, the band went on to close out their set with much-loved Judy and the Dream of Horses before returning for a short encore comprised solely of their hallmark song, the crowd-sing favorite Get Me Away from Here, I'm Dying.  Other song highlights of the show included The Stars of Track and Field (dedicated to Wimbledon-winner Andy Murray earlier in their tour), If You're Feeling Sinister, and Piazza, New York Catcher (with its San Francisco touchstone references).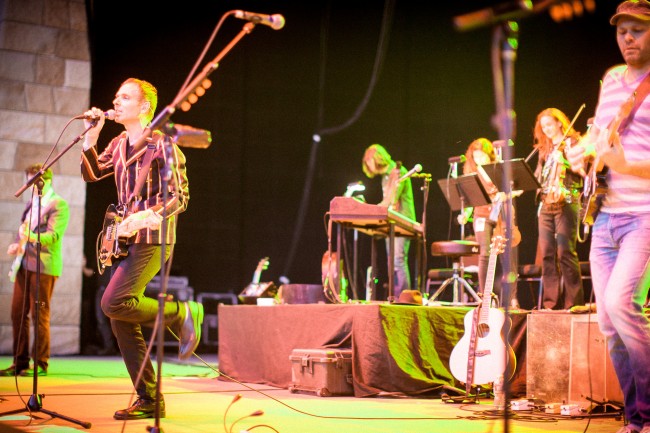 At show's end, the Santa Barbara Bowl and its audience had an unmistakably warm glow about it (having nothing to do with the skunks Murdoch kept smelling).  While we were sad to see their set end, there are murmurings that the band will soon return to the studio to begin work on a new album, it's first since 2o10.  We look forward, then, to the band returning to California near-term to give its audience continued contentment and joy.  Long live Belle & Sebastian!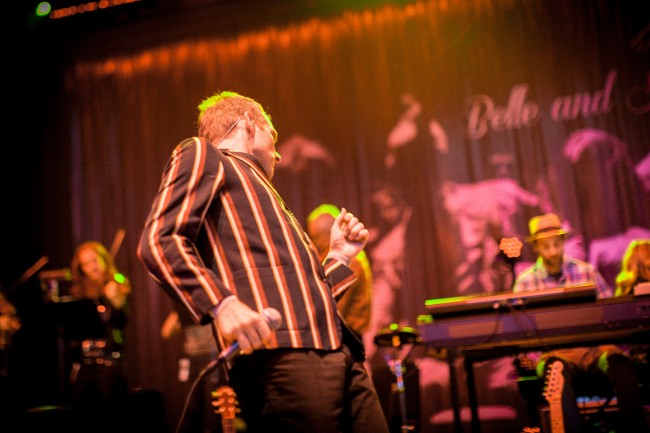 Check out more photos from the show below, a video of the band performing Le Pastie De La Bourgeoisie, the fan-dance video, and the setlist.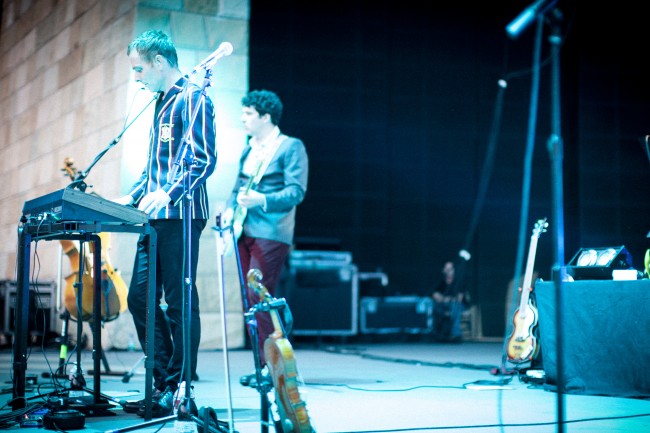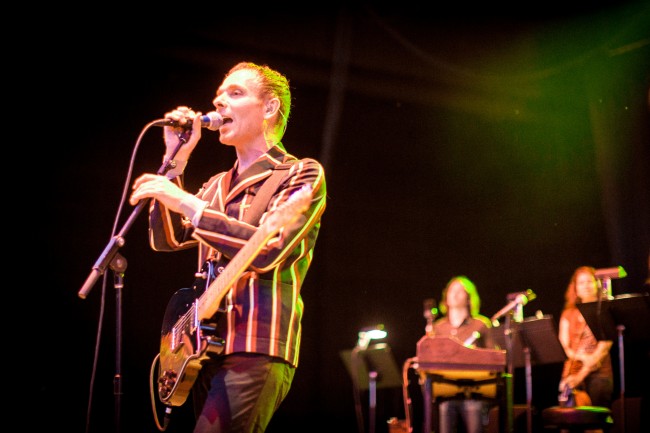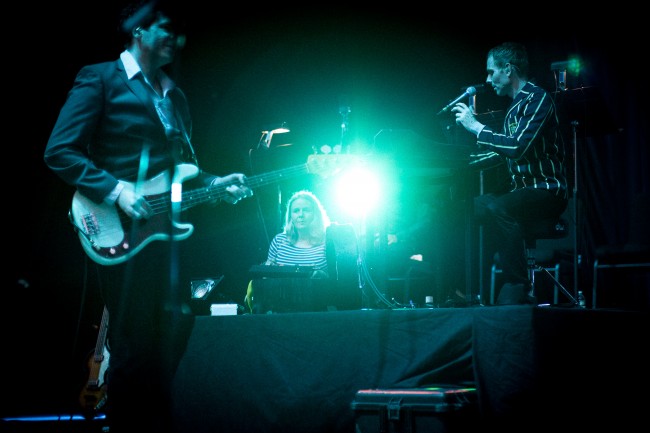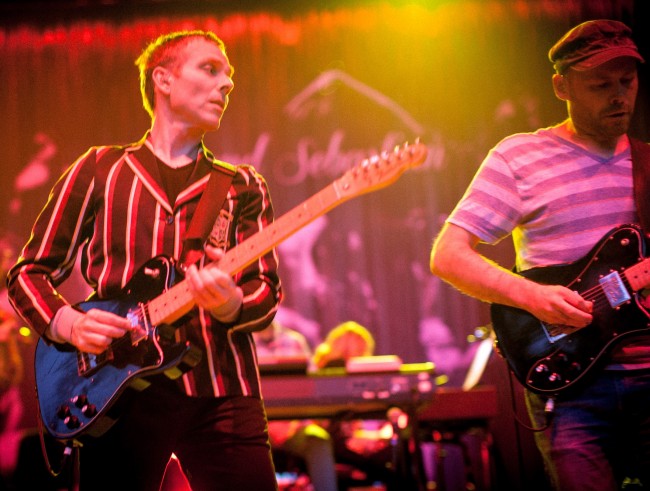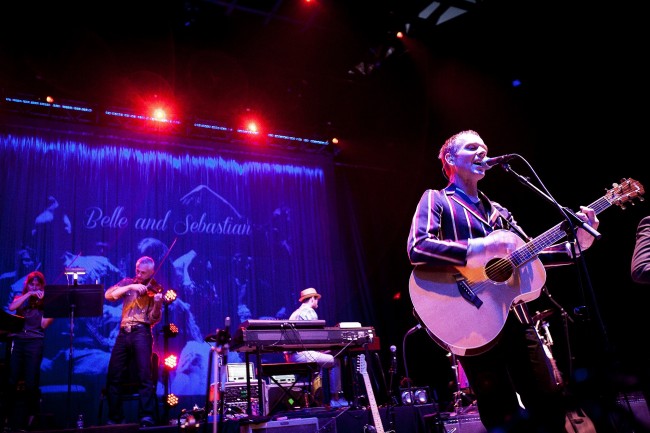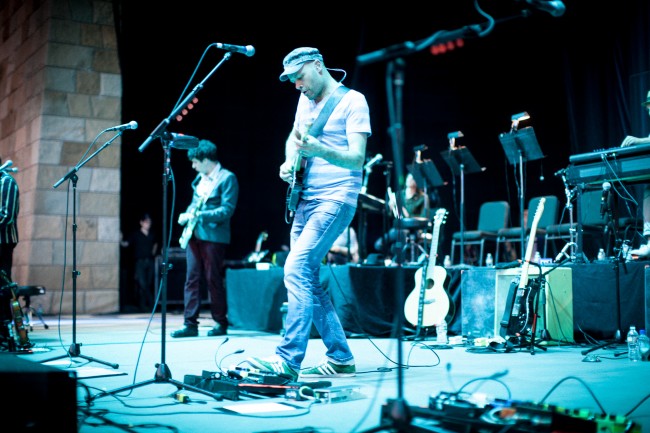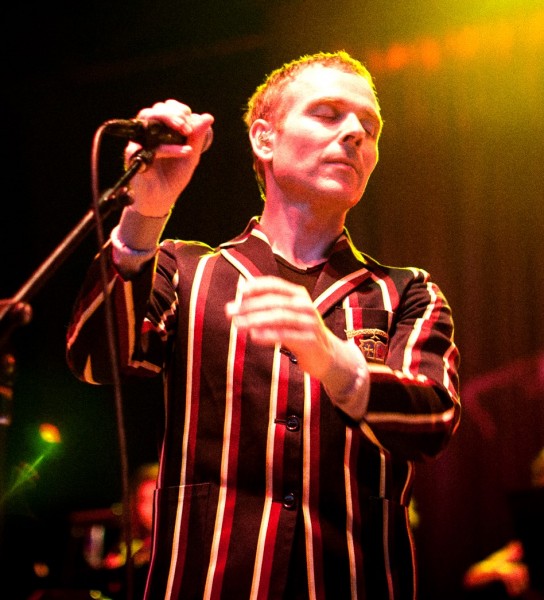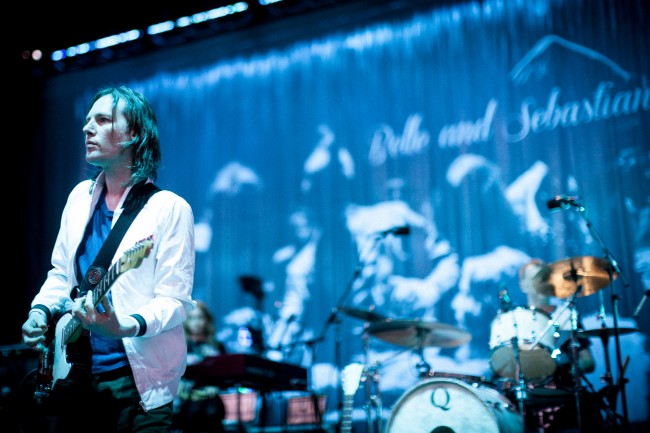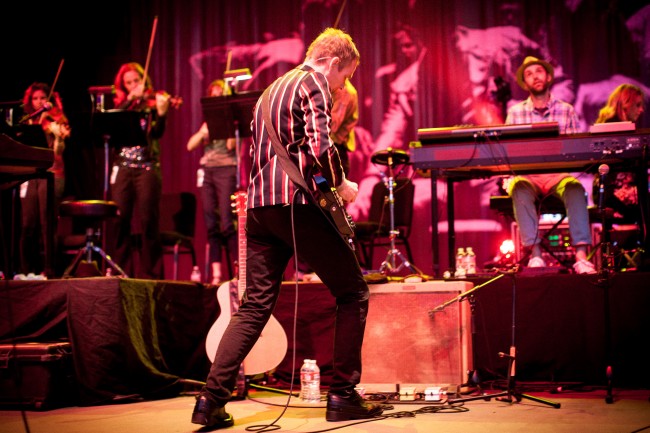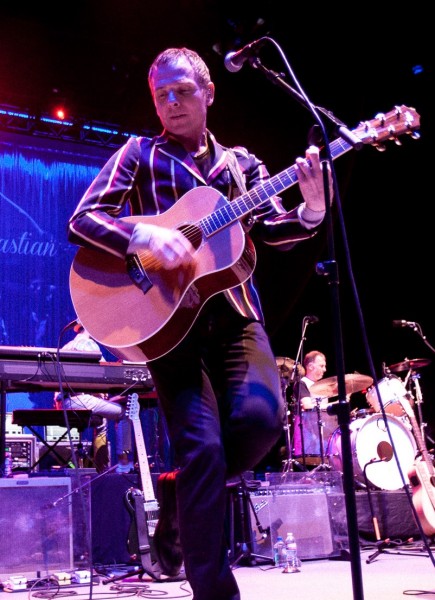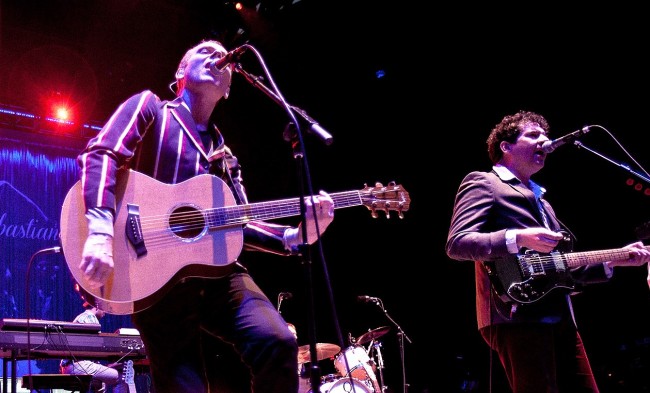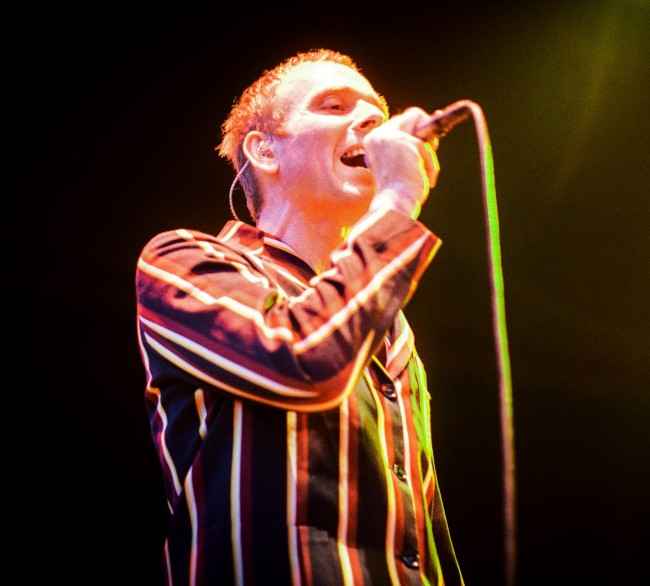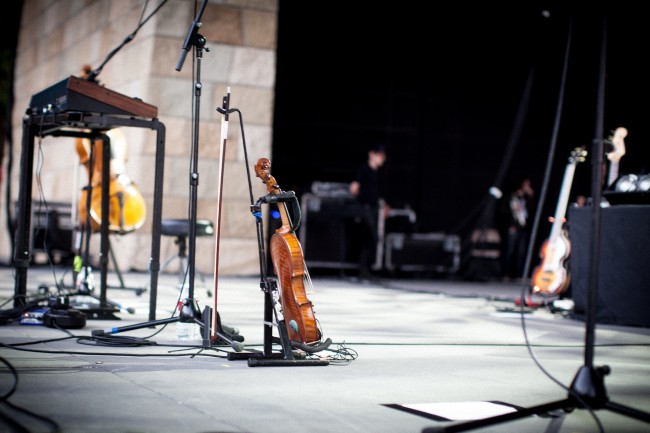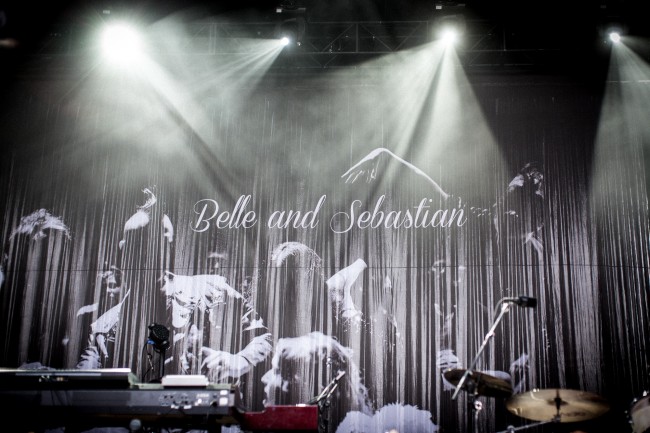 Setlist
Judy Is a Dick Slap
I'm a Cuckoo
Le Pastie De La Bourgeoisie
The Stars of Track and Field
Dirty Dream Number Two
To Be Myself Completely
Lord Anthony
If She Wants Me
Piazza, New York Catcher
I Can Your Future
If You're Feeling Sinister
Your Cover's Blown
I Don't Love Anyone
The Boy with the Arab Strap
Legal Man
Judy and the Dream of Horses
Encore:
Get Me Away From Here, I'm Dying
All photos: Greg Lawler