For Your Friday Afternoon: Watch The Robert Glasper Experiment Cover "Smells Like Teen Spirit" for KEXP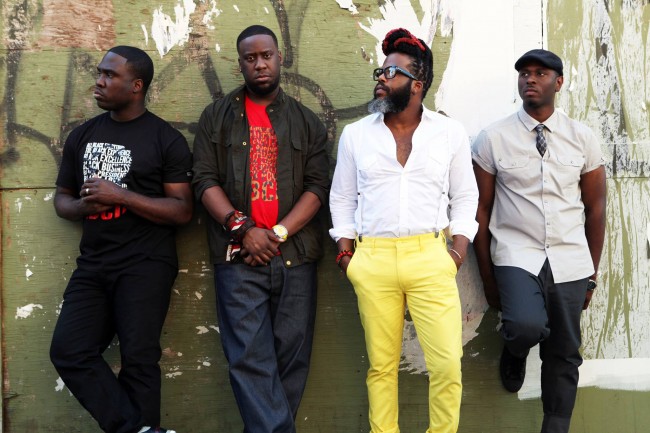 Let's say it's Friday. Let's say it's mid-afternoon. And let's say you're wanting something musical to enhance your post-lunch catatonia as you prepare to prepare for the weekend and semi-mindlessly push the balls into other people's courts to ruin/make their weekends. And let's say the perfect soundtrack is a song performed by the The Robert Glasper Experiment, which attempts to bridge the gaps between electronica, indie, rap, soul, pop and jazz music (emphasis on the latter).  No small feat, but said and done.
Check out the band below via KEXP covering Smells Like Teen Spirit, and making it entirely their own.  After check out I Can't Help It and All Matter .  Clearly our virulent vocoder-hate is abating.  Somewhat.
The band will soon release their new album Black Radio 2 (the cleverly-named follow-up to the prior Black Radio), which you can pre-order HERE.  The impressive list of guest vocalists on the new album includes, amongst others, Macy Gray, Common, Jill Scott, Anthony Hamilton, Faith Evans, Norah Jones, Snoop Dogg, Lupe Fiasco, and Emeli Sandé.  Bravo!