Watch Manchester Orchestra Cover The Faces' "Ooh La La" on A.V. Undercover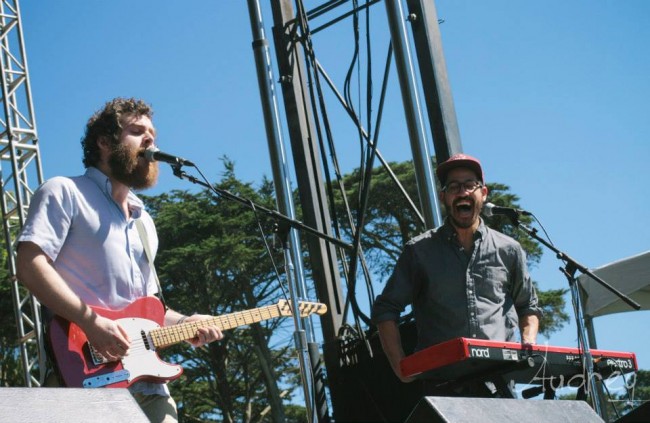 The most pleasant surprise for us at this year's Hardly Strictly Bluegrass Festival was the early set by Athens, GA's Manchester Orchestra.  Lead singer Andy Hull mesmerized with his songs and evocative-to-brazen vocals, backed beautifully by the other members' resonant harmony vocals and playing.  To our ears they meld the best of Band of Horses, Modest Mouse and even a bit of Clem Snide/Eef Barzelay (very high praise from these parts).  Once again we were left to wonder:  how is it possible that we have not clued in completely on Manchester Orchestra before?  After all, they've been around for almost ten years and released three critically-acclaimed albums (they are reportedly nearing release of a new album).  Well, no mas.  We're onto this great band.
We thought of Manchester Orchestra today because A.V. Undercover is conducting their annual vote for best cover song of their annual series, and the band's cover of The Faces' Ooh La La is amongst the candidates.  Against lots of great competition (which you can check out and vote on HERE), and because it's one of our all-time favorite songs, we voted early-and-often for their Ooh La La.  Check out the perfect interpretation below.
After, watch Manchester Orchestra's stunningly good Hardly Strictly Bluegrass set below.