Watch The Avett Brothers Live In Concert on Letterman Show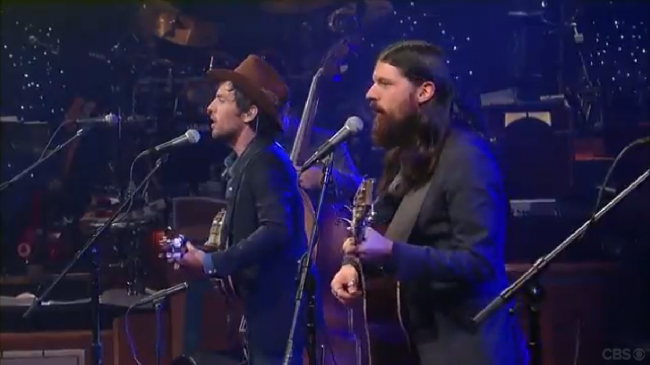 Last night The Avett Brothers took over the Letterman Show and showed all how to put on a show, just as they did at their mesmerizing concert at Santa Barbara Bowl earlier this month.  The band first played Part From Me on the broadcast and then reeled into an hour-long set of new and old for the web-exclusive Live on Letterman performance series.  You can watch both below.
If you missed the band's show at the Santa Barbara Bowl, check out the bountiful brotherly harmonies of Seth and Seth Avett, and watch as the band employs all manner of instruments on both new songs from their new album, Magpie and the Dandelion, and older favorites such as I and Love and You and Laundry Room.