Listen to Neil Young's "Old Man" from New "Live at The Cellar Door" Album Recorded in 1970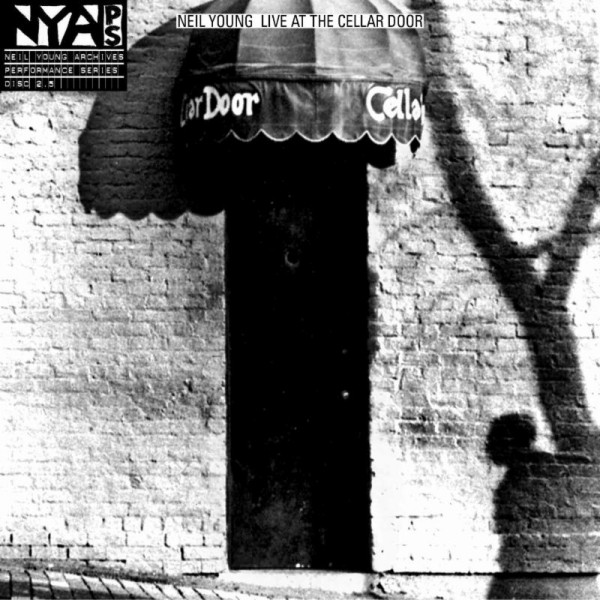 On December 10th, everyone's favorite (save a couple of cranks) Neil Young will release Live at The Cellar Door from his archives. The album features Young solo on guitar and piano, and was recorded live at The Cellar Door in D.C. in 1970.
After Crosby, Stills, Nash & Young went on hiatus in 1970, Young naturally wrote a raft of great new songs and scheduled a solo tour.  To prepare, he arranged some intimate warm-up shows at The Cellar Door.  As can be seen from the set list and stream below, Young debuted Old Man (from 1972's Harvest) and See the Sky About to Rain (which would eventually appear on 1974's On The Beach), and added Buffalo Springfield's Expecting to Fly and Flying On The Ground Is Wrong, and a rare solo piano version of Cinnamon Girl.  The remainder of the album is largely made up of superb songs from fan-favorite After The Goldrush.  Regardless, the album gives a great glimpse of the gamut of Young's early career.
Check out Young's performance of Old Man below. The album's track list follows the recording.
Live at The Cellar Door:
1  Tell Me Why
2  Only Love Can Break Your Heart
3  After The Gold Rush
4  Expecting To Fly
5  Bad Fog Of Loneliness
6  Old Man
7  Birds
8  Don't Let It Bring You Down
9  See The Sky About To Rain
10 Cinnamon Girl
11  I Am A Child
12  Down By The River
13  Flying On The Ground Is Wrong