Watch Joseph Arthur Simultaneously Paint and Perform "I Miss The Zoo"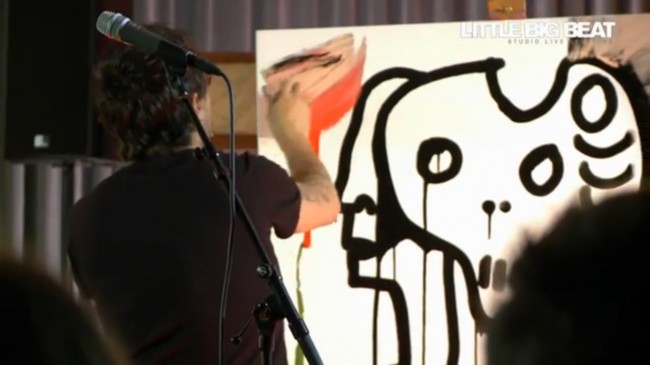 Joseph Arthur is ever lifting his game and his art. In addition to compiling a stupendous discography (including his recent, cardinal album The Ballad of Boogie Christ), Arthur has for years been a notorious painter.  Recently Arthur has decided to combine the two on stage.  Concurrently.
Watch Arthur's performance below in Liechtenstein at Little Big Beat Studios in front of a live audience.  Arthur and band perform the wordy/rappy I Miss The Zoo while Arthur paints a canvas. Don't try this at home.  It's synchronous transcendence.  While you're at it watch the other performances captured well by Little Big Beat. And whatever you do, go support this fine artist and buy The Ballad of Boogie Christ (Real World Records / Proper Distribution) HERE.