Listen To The Antlers' Soaring New Song "Palace" — New Album "Familiars" Coming in June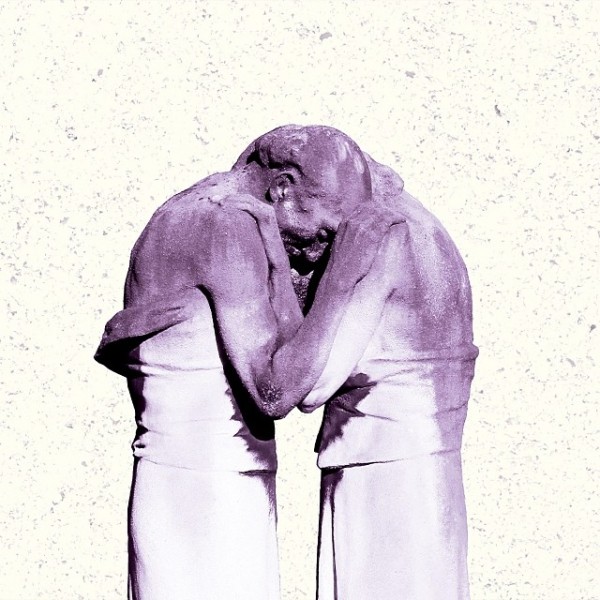 News to make our week:  one of our favorite bands, The Antlers, are set to release their next album Familiars (cover above) on June 16th in the UK (via Transgressive) and June 17th in the U.S. (via Anti-).  It's the band's first release since 2011's brilliant Burst Apart, and you can pre-order the new album HERE.  The band today dropped the first taste of the album via the official video for new song Palace, which is directed by Hana Tajima.  Listen/watch below.  There will be beauty and build.  And elegiac horns to swoon over.  And an encouragement or three (the song's lyrics are at bottom).  The Antlers doing what they do best.  We can't wait for Familiars, which is one of our most highly-anticipated albums of 2014.
Palace
"You were simpler,
you were lighter when we thought like little kids.
Like a weightless, hate-less animal,
beautifully oblivious before you were hid inside a stranger you grew into,
as you learned to disconnect.
Now he hangs your mirrors separately,
so one can't show you what the other reflects.
When he heard I was on his tail, he emptied your account and hid a part of you that's so invaluable
(the part of you unsellable at any amount).
He left the tallest peak of your paradise
buried in the bottom of a canyon in hell,
but I swear I'll find your light in the middle,
where there's so little late at night, down in the pit of the well.
Then when heaven has a line around the corner,
we shouldn't have to wait around and hope to get in
if we can carpenter a home in our heart right now
and carve a palace from within.
We won't need to take a ton of pictures,
It won't be easy to believe
the day we wake inside a secret place that everyone can see."