Watch The National and Sufjan Stevens Perform Together Last Night at Tibet House Benefit Concert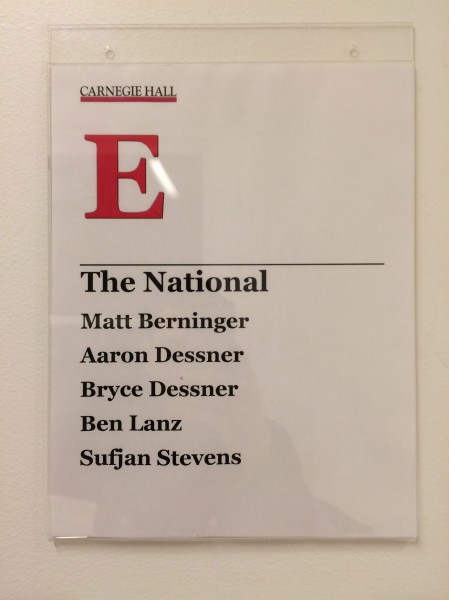 Last night at Carnegie Hall, The National's Matt Berninger, Aaron Dessner, and Bryce Dessner were joined by Sufjan Stevens on stage and Iggy Pop, New Order, and Patti Smith performed at this year's Tibet House US Benefit Concert in New York City.  Proceeds from the concert benefit the Tibet House US, a nonprofit educational institution whose mission is to help preserve and restore Tibetan civilization and culture.
One of the highlights of the evening was the combination of two of America's best artists when Sufjan Stevens joined The National dudes onstage for rending readings of This Is The Last Time (hear Stevens show his formidable vocal worth on the song beginning at 3:24) and Vanderlyle Crybaby Geeks (with Stevens again aiding).
)
)