Stream Wye Oak's Imminent Album "Shriek" and Song Of The Week "Logic Of Color"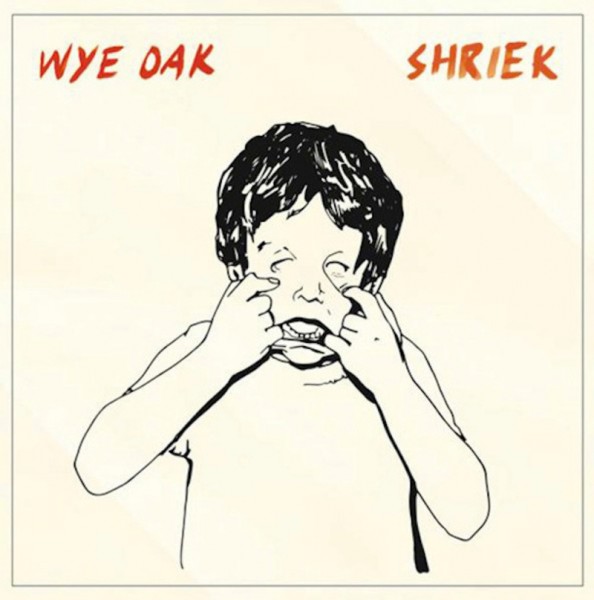 What a long, strange trip it's been at Chez Lefort these last few weeks.  It's enough to make ya wanna Shriek.  Speaking of which, Baltimore's Wye Oak is set to release their new album, Shriek, on April 29th on Merge.  The band had a major breakthrough in 2011 with their Civilian album, which featured and capitalized on the rousing guitar-play of leader Jenn Wasner.  We were initially shocked that Shriek eschews Wasner's guitar-work to focus on synths and bass, but repeated listens reveal that the broader palette has paid off soundly for the band.  Along the way Wasner takes on the vocal mien of many of the great female vocalists to great effect (check out the closing trilogy of the Kate Bush-like Paradise, followed by the decidedly Joni Mitchell-y I Know The Law, capped off by the pop brilliance of Logic of Color).
The first sample we heard from the album came in the way of the first official video from the album for the ebullient marching-mode of track Tower, which you can watch below in all of its painterly, Mary Poppins-y glory.  We've since sampled the album in its entirety, and can tell you it is a superbly deep and rewarding album.  To get a feel, you can now stream it over at NPR until the 28th.  If you do nothing else with the stream, put the melodic-beauty Logic of Color (track 10) on repeat.  It was our Song of the Week last week and helped pull us through.
Get ready to Shriek.  The album's tracklist is below the video and you can pre-order it HERE.
Shriek Tracklist:
1. Before
2. Shriek
3. The Tower
4. Glory
5. Sick Talk
6. Schools Of Eyes
7. Despicable Animal
8. Paradise
9. I Know The Law
10. Logic Of Color