Watch Courtney Barnett, Kurt Vile and Amanda Palmer Kill Cover Songs on "RocKwiz"–Aussie TV's Music Trivia Game Show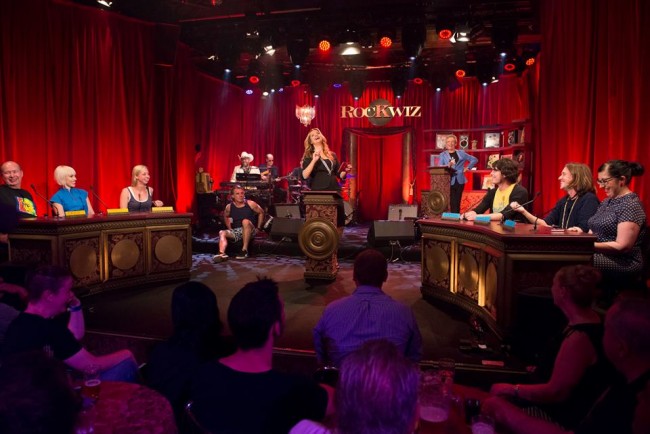 A new discovery. RocKwiz is an Australian game show based around music trivia.  Each program features two musical celebrities (a great mix of knowns and unknowns) and four contestants who play off for nothing more than the honor of winning.  Each musical guest performs a song with the show's band before joining together to close the show with a duet.  The cover songs performed on the show are a great mix of all-time greats and obscurities (yes, the two can often be the same–see the Everybody Moves performance below).  The performers also perform their own songs.  Now that's a show we need in America!
The show seems to be gaining more traction as the likes of Kurt Vile (via Consequence of Sound), Courtney Barnett, Judy Collins, Kimbra, Jens Lekman, Amanda Palmer, Adrian Belew, Martha Wainwright, and Chet Faker, amongst a cast of thousands, have appeared on the show.  The three most compelling performances we quickly found from the show are Courtney Barnett and Dave Faulkner's incredible cover of Died Pretty's Everybody Moves (one of Australia's lost nuggets), Kurt Vile's cover of Neil Young's Albuquerque and Amanda Palmer's cover of The Motels' Total Control.  Check 'em out below in that order, and wander over HERE for more.