The Late Night Round-Up: Watch First Aid Kit and Janelle Monáe on The Letterman Show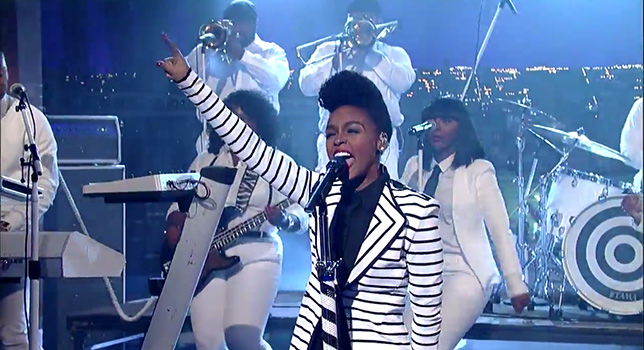 David Letterman finished the week strong in the music realm.  On Wednesday Swedish folk duo First Aid Kit showed up in support of their newly-released album Stay Gold (produced by Bright Eyes producer Mike Mogis) and performed their outstanding new song My Silver Lining.  Listen as these gold-embossed gals sing like the angels (so much so that Letterman advised the sisters that he is moving to Stockholm and "would be happy to run errands").
And then last night Letterman had on the incomparably talented Janelle Monáe.  With the World Cup starting yesterday, Monáe's performance was timed to coincide with her Pepsi-sponsored, World Cup-themed take on Bowie's Heroes.  Monáe's good-footed performance is, as always, a gigantic joy to behold.
Bring on that World Cup!