Watch Conor Oberst, Taylor Goldsmith and First Aid Kit Perform "Lua"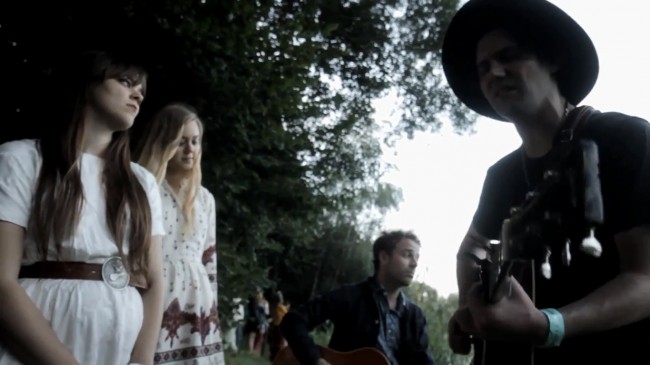 Conor Oberst has written some of the best songs of his generation.  Amongst the touchstones is his ever-affecting and oft-performed Lua.  Watch below a recent live version captured by Cardinal Sessions at the Haldern Pop Festival in which Oberst is supported superbly by Dawes' Taylor Goldsmith on guitar and the First Aid Kit sisters.  We've seen Gillian Welch and Dave Rawlings perform the song with Oberst several times (always bringing down the house and a filling up some eyes), but this version is similarly winning.  Watch as Goldsmith does his own fine take on Rawlings'-esque inflections and First Aid Kit adds a pop/tart touch to the vocals.  Superb.
If you like what you hear, you might want to show up at the Hardly Strictly Bluegrass Festival in San Francisco on Friday, October 3rd when Oberst will curate a stage featuring Goldsmith's Dawes, Sharon Van Etten (if anyone was ever meant to sing Lua, it's SVE), Waxahatchee, The Good Life and Jonathan Wilson.
Oberst is out on tour now with Dawes and the dates can be found HERE.